About Curbell
Proven, plastics supply leader delivering quality materials and specialized services nationwide
Curbell Plastics, Inc. is one of America's premier suppliers of plastic sheets, rods, tubes, films, tapes, adhesives, sealants and prototyping materials. With locations across the U.S., we offer custom fabrication, exceptional service, and next-day delivery of high-quality plastics nationwide.
Fast Facts about Curbell Plastics
Selecting a raw plastic materials supplier is one of the most critical decisions your company will make. See the 7 Important Points to Consider When Selecting a Plastics Supplier.
Helping you choose material options for the job, every time
Our customers include small businesses, large Fortune 500 companies, government agencies and military organizations. From medical device manufacturers to machine shops, we are a trusted partner for professionals in dozens of industries
At Curbell, we are committed to helping our customers:
Increase production
Enhance product reliability
Discover new material applications and solutions
Improve profitability and offer cost savings
Offer specialized services that make your job easier!
Memberships
Regulatory Affairs Professional Society
American Society for Quality
American Statistical Association
American Production and Inventory Control Society
European Plastics Distributors Association
United States Sign Council
International Sign Association
Specialty Graphic Imaging Association
Several Local Chambers of Commerce
Serving customers since 1942
In 1942, brothers Edmond and Leonard Leone opened a small machine shop in the heart of Buffalo, NY's industrial district. One day, a local aircraft company approached them, and asked if they could fabricate airplane parts from a relatively new material—something called "plastic."
As their expertise in plastic fabrication grew, other companies soon came knocking on the door, and the brothers decided to explore the possibilities with plastic—a new, lightweight, durable material with unlimited potential. They named their company Curbell Machine Shop, fabricating the name "Curbell" from two early customers—Curtiss-Wright and Bell Aircraft.
Major contributor to industry-wide growth
After World War II, the US chemical industry began introducing numerous new materials into the marketplace, and asked Curbell Machine Shop to become a distributor for these revolutionary new products—plastics. Our efforts were so successful, we quickly spread across New York State and beyond, changing our name to Curbell, Inc. to reflect our broader mission.
Privately held, business-to-business plastics supplier
As the plastics business continued to grow, Curbell, Inc. created Curbell Plastics, Inc. as a separate entity, focused exclusively on plastics. Today, we are a premier supplier of plastic sheet, rod, tube, film, adhesives and prototyping materials. To learn more, please see our news and events page, or contact us today.
The benefits of working for a private company
Because Curbell Plastics is privately owned, we're focused on long-term growth—not simply meeting the numbers for next quarter. Ask any of our employees, and you'll find that we are a stable company, with a solid 4A1 credit rating from Dun & Bradstreet and a strong leadership team guiding us.
Integrity. Respect. Learning.
These are the core values that define Curbell Plastics—and make us a leader in the plastics industry. Talk with anyone at Curbell, and you'll see that we don't just hang those values on our wall—we live and breathe them in everything we do. We are honest with our customers, fair with our suppliers, and generous with our employees.
As a privately owned company with a history that spans more than 75 years, we are focused on steady growth and long-term results. We do what is right—not what is convenient, or what might bring in short-term profits at the expense of long-term results. These are just a few of the reasons why thousands of commercial businesses, Fortune 500 companies and government agencies trust us to offer high-quality products backed by exceptional service.
At Curbell, we take pride in the fact that many of our employees have been with us for decades. Our leadership team and senior management are committed to building a strong culture, providing attractive and rewarding career paths, and developing the next generation of employees through continuous training. If you're interested in working with us, we encourage you to explore careers available at Curbell Plastics.
Experienced leadership team in plastics distribution, value beyond products and problem solving capabilities
As president of Curbell Plastics, Inc., Gerry Helbig knows the business inside and out. He started his career as an inside sales representative at Curbell Plastics in 1990, then quickly rose through the ranks, holding positions including business manager, regional director, director of customer service, and vice president.
Today, Helbig heads a senior leadership team filled with other industry veterans, including:
Together, this team is responsible for continuing to grow Curbell Plastics, both organically and through acquisitions.
A Subsidiary of Curbell, Inc
Curbell Plastics is a subsidiary of Curbell, Inc.—a privately held company headquartered in Orchard Park, NY. Curbell is managed by a highly qualified leadership team, including:
Thomas Leone, Chairman of the Board
Tina Sabuda, Vice Chair
Working with Specialized Industries Since 1942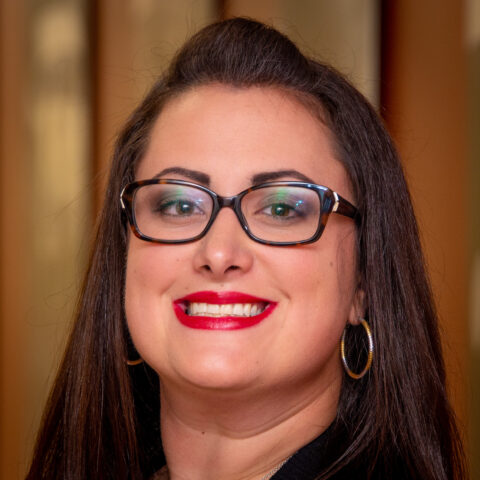 Have a Question?