Polycarbonate Film
Transparent, general purpose plastic film with excellent ink adhesion
About Polycarbonate Film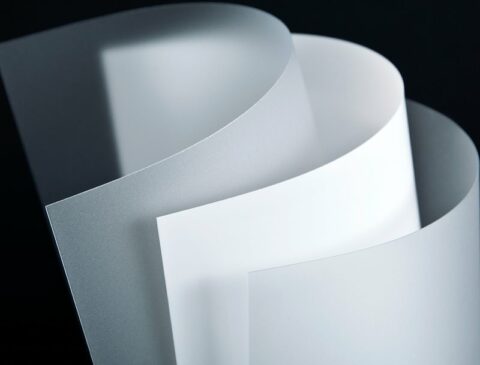 Polycarbonate film is a transparent, general purpose film from the thermoplastic polymer family. It can be easily thermoformed and molded. Polycarbonate film is easy to die cut and has excellent ink adhesion. Polycarbonate films are offered in light management (light diffusing), graphic, blended films, and scratch resistant films. They are sold in cases of 25, 50, or 100 sheets.
Makrofol® Polycarbonate Film is our thermoplastic polycarbonate film offering with performance characteristics including high heat resistance, impressive toughness and elasticity over a wide temperature range, good stiffness, excellent electrical insulation properties, as well as abrasion, weathering and chemical resistance. Makrofol® films can be formed hot and enable high-quality printing with standard inks for screen or digital printing. Transparent, translucent and opaque films are available.
Bayfol® Polycarbonate Film represents our blend films made from polycarbonate and other engineering thermoplastics such as ABS. The transparent, translucent and opaque blend films have strengths including high heat resistance, impressive stiffness, good electrical insulation properties and excellent printability. Depending on which thermoplastic is blended with the polycarbonate, benefits can include better resistance to chemicals, greater elasticity and enhanced dynamic strength. Bayfol® also allows for easy hot and cold forming processes. Specific product groups are available depending on your intended application.
Length, width, thickness, and diameter tolerances vary by size, by manufacturer, brand, and grade. Custom sizes and colors available upon request. Also available in roll stock.
Makrofol® Polycarbonate Film Properties and Options
Makrofol® Graphic/Printable Grade Film– DE 1-1, DE 1-4, DE 6-2, DE 7-2, and PCVE are transparent or colored extruded film made of TUFFAK® polycarbonate resin. Makrofol® is noted for its outstanding graphic quality. It is used for nameplates, labels, graphic overlays, automotive applications and medical applications. A variety of surface textures are available depending on your requirements.
Makrofol® Flame Retardant Film– FR 7-2 is a transparent, flame-retardant polycarbonate film which has a velvet finish on one side and a fine matt finish on the other. With its UL94 V-0 flammability rating, Makrofol® FR 7-2 is suitable for a variety of applications such as trade show displays, aerospace, and electrical devices.
Makrofol® Light Management Film– LM (light management) films LM 228, LM 309, and LM 905 are tailor-made for light diffusing applications. The range includes light-scattering, light-guiding and light-reflecting films in various finishes and thicknesses. Typical applications for Makrofol® LM films include: light fixtures, commercial lighting, sconces, retail merchandising, menu boards, jewelry cases, and lenses. Graphic/Printable Grade films such as DE 1-4 Clear and DE 1-4 020209 White Translucent have light diffusing capabilities and work well for many applications where cost is an issue.
Makrofol® Scratch Resistant Film– Makrofol® HS337 is a high performance, 2D hard-coated polycarbonate film with excellent hydrolysis and solvent resistance. Often used in 2D decorative trim for automotive applications as well as non-automotive applications such as appliances, telecom, and handheld devices. The material has a robust and durable hard coat and a high quality polycarbonate base film. Can be printed on hard coat and PC side with suitable ink system(s) and processing conditions. Fulfills requirements of DIN75220 weathering.
BAYFOL® BLENDED POLYCARBONATE FILM MATERIAL OPTIONS
Tech Tip– Polycarbonate film is ideal for medical applications requiring sterilization, acceptable methods include steam autoclave, gamma radiation, and ethylene oxide sterilization.
Curbell offers conversion services which include:
Die cutting
Sheeting
Guillotining
Slitting
Rewinding
Interleaving
Tipping
Masking
Spooling
Laminating
Values may vary according to brand name. Please ask your Curbell Plastics representative for more specific information about an individual brand.
We're Here to Help
Can't find what you need? Have a technical question?
POLYCARBONATE FILM AVAILABLE ONLINE
Buy polycarbonate film now with our easy, secure checkout. No minimums required. Volume discounts available for large commercial orders.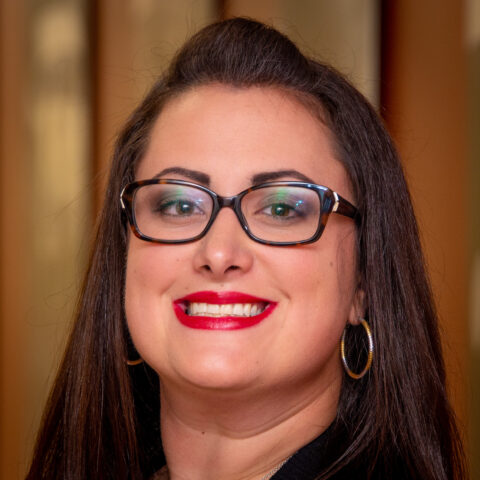 Have a Question?