Plastic Sheets for Industrial and Structural Uses
From clears to colors, thin to thick, flexible to hard and rigid sheets
Need plastic sheet for your industrial and structural applications? Curbell Plastics supplies sheet materials in many different thicknesses, sizes, colors, material types, and grades.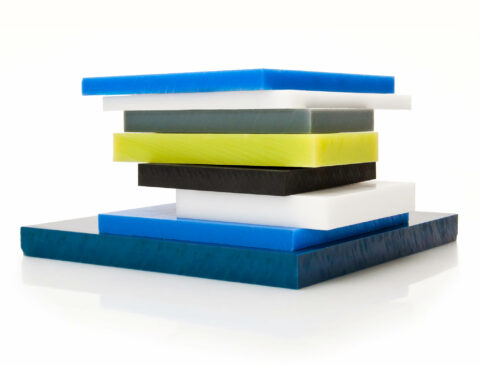 Plus, plastic sheet allows for versatile shaping that is useful across a broad range of industrial markets — aerospace, transportation, architectural and security glazing, machinery and equipment, marine construction, orthotics and prosthetics, recreation, sign, POP display, and lighting.
Flexible, Strong, Rigid, High Performance — Plastic Sheet for Any Need
Lightweight plastic sheets are available in materials ranging from flexible and pliable plastics to those that are strong, rigid, and impact resistant. Whether you need a plastic with moderate strength and moisture resistance, a sheet made for high performance and high temperature resistance, or materials that are low cost and easy to thermoform and fabricate, there is a sheet for your application. Plus, certain grades of plastic materials are replacing wood in amusement parks, playgrounds, and marine structures. Why? Plastics won't rot, swell, or succumb to insect damage.
Learn more about plastic sheet material types that are:
Additionally, sheet materials can be formed into simple shapes or more complex structures. Coatings are also available to support additional application requirements.
Popular Plastic in Sheet Form
Each plastic product comes in a variety of grades allowing you to select the best option to meet your application requirements. Top material grades include general purpose (GP), abrasion resistant (AR), bearing grades, glass filled (GF), flame retardant, low flammability, UV resistant, and FDA compliant.
POPULAR PLASTIC SHEET MATERIALS
Clears, Colors, Finishes, Textures, Patterns, and More
Clear Plastic Sheets. If you can see clearly (through it), there's a strong likelihood it's plastic. See-throughs take on a glass-like appearance but are lightweight and often stronger. Clear sheets are found in medical devices, POP displays, manifolds, machine guards, and window glazing.

Transparent acrylic and polycarbonate sheet materials both have outstanding aesthetic properties in reflected light (daylight) and transmitted light (for back-lit signs). Also, UV stable grades are good choices for outdoor sign faces and channel letters.
Strong, Clear Plastic Sheets. Strong, clear plastic sheets are used for laminated structures and applications for transportation, architectural, and security glazing systems.
Colored Plastic Sheets. Decorative colored plastic sheets populates our retail spaces and storefronts with durable and distinct plastic materials for eye-catching indoor and outdoor signage, printing, and display graphics. KYDEX® Thermoplastic Sheet color possibilities are limitless with a variety of finish and texture offerings to complement any design. Often, KYDEX® sheet replaces high-pressure laminated sheet (HPL) for medical furniture or countertops. Colored plastic sheet materials that meet FDA requirements for direct and indirect food contact are used for commercial and industrial cutting boards and machine parts.
Thin to Thick Plastic Sheets and Small to Large Sheet Sizes
Plastic sheets range in various thickness, sizes, and even shapes to suit the application. From 0.06 inch to 6 inches, with some custom sizes available, common thicknesses range from 0.25 in, 0.5 in, 0.75 in, and 1 inch up to 6 inches.
An often-requested 4 ft x 8 ft (48 in x 96 in) sheet of plastic is followed by 24 in x 24 in, 24 in x 36 in, 24 in x 48 in, and so on. Yes, there's likely a unique combination of thickness, width, and length to accommodate nearly every customer application. For example, thin acrylic and polycarbonate plastic sheets are used to retrofit existing light fixtures while oversized, thick UHMW or HDPE sheets are used for massive dock and pier fendering systems.
Custom-Cut or Cut-to-Size Plastic Sheet
Why not save time and money and have plastic sheets cut-to-size? Our CNC panel saws and manual cutting equipment are capable of custom cutting any type of plastic sheet to the finished sizes you need.
Buying online? Add the desired sheet material to your cart. Then, simply enter your cutting instructions in three simple steps.
If you have other cutting or machining requirements and need a quote, fill out our Get a Quote form.
How to Buy Plastic Sheet
Curbell Plastics has been supplying plastic sheets to customers for over 75 years. In stock and ready to ship, there's a plastic sheet ready to be cut, machined, laminated, or thermoformed or bonded.
Shop now for the sheet materials you need.
Not sure which materials best fit your needs?
Our experienced sales and technical teams are available to assist you with material selection challenges.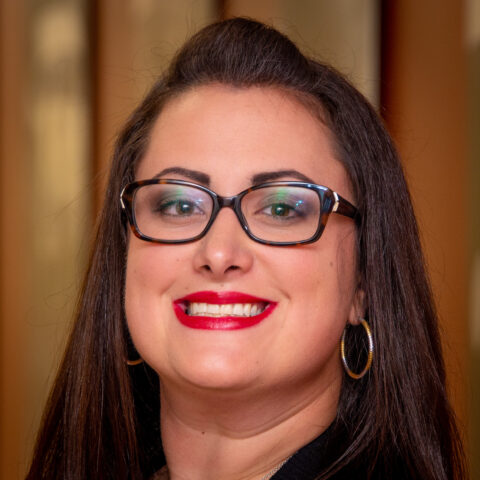 Have a Question?