Transportation
Plastics for buses, railcars, campers, RVs, emergency vehicles, and off-road equipment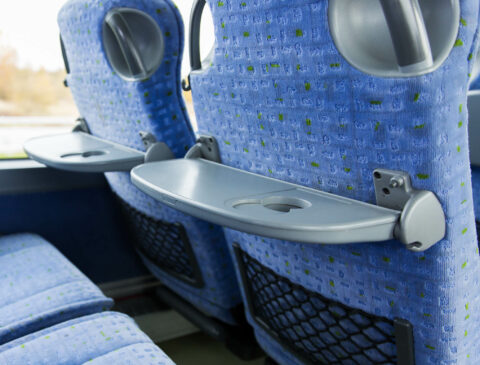 Plastic materials are used for a wide variety of transportation applications including glazing, interior wall panels, partitions, headliners, and light diffusers. Thermoplastics offer a number of advantages over metals, wood, and fiberglass including outstanding aesthetics, durability, and sound insulating properties. Plastics are also extremely lightweight, which contributes to improved fuel economy.
Thermoplastics have the additional advantage of having color throughout the volume of the material, which eliminates the need for secondary painting. Unlike metals and wood, plastics are moisture resistant and they will not rot or rust.
Benefits of Plastics for Transportation Applications Include:
Outstanding aesthetics, available in virtually any color

Durability

Easy to form into complex parts

Moisture resistant, will not rust like metal

Acoustical insulating properties

Lightweight for improved fuel economy

Grades available that are resistant to fuels, lubricants, and cleaning chemicals

Outdoor weatherable grades available

Grades available that meet vehicle flammability standards

Grades available that comply with ANSI Z26.1-1996
Plastic Materials for Transportation Applications
Plastic Applications for Transportation:
Bezels
Cargo carriers
Cabinets
Driver Partitions
Exit signs
Golf cart windshields
Headliners
Instrument panels
Interior wall panels
Light diffusers
Luggage bins
Modesty panels
Rain and insect deflectors
Seating
Spare tire covers
Storage containers
Truck bed liners
Vehicle glazing
Wear pads
Window shrouds
Transparent Partitions
Transparent partitions made from acrylic and polycarbonate sheet are lightweight and impact resistant. Standard colors include clear, bronze, and gray.
These plastics are available in a number of different formulations depending on the requirements for transparency, color, scratch resistance, and flammability.
Private and public transit companies are taking precautions to combat the spread of COVID-19 and provide safer transportation by retrofitting their buses with protective barrier shields made from durable plastic materials.
Transparent barriers made of TUFFAK® DG (Driver Gard) polycarbonate provide outstanding impact resistance and optical clarity. TUFFAK® DG is easy to clean, allows drivers to interact freely with passengers, and conforms to FMVSS 205/ANSI Z26.1, AS4.
LED Light Diffusers
Many vehicle manufacturers now specify LED lighting for interior illumination due the reliability and energy efficiency of LED lamps. LEDs can be challenging for vehicle designers since they create intense pinpoints of light that can detract from the appearance of a vehicle. Curbell supplies a number of plastic film and sheet materials that are engineered to diffuse LED light while still maintaining high levels of light transmission.
KYDEX® Thermoplastics for Interior Components - Wall Panels, Opaque Barriers, Seating, Tray Tables, and Window Shrouds
Vehicle designers often specify KYDEX® Thermoplastic sheet for interior applications including wall panels, tray tables, and window shrouds. KYDEX® sheet has outstanding aesthetics and durability as well as excellent flammability characteristics. KYDEX® Thermoplastics are available in virtually any color with low minimum order quantities and short lead times. There are a number of KYDEX® sheet grades available with enhanced antimicrobial properties for more demanding applications. Graffiti resistant grades of KYDEX® are also available.
Want to learn more? Read our article KYDEX® Thermoplastic Sheet for the Transportation Industry.
Hard-Coated TUFFAK® Polycarbonate Sheet for Vehicle Glazing
Hard-coated TUFFAK® BG and TUFFAK® TG polycarbonates are the materials of choice for bus and railcar windows. These products have unmatched durability, transparency, and scratch resistance. They are available in a number of different colors including clear, bronze, and gray. Curbell Plastics is registered with the U.S. Department of Transportation as a fabricator of vehicle glazing. We can supply TUFFAK® polycarbonate windows cut and routered to your specifications.
Storage Cabinets
Ambulances and non-transporting EMS vehicles often have storage cabinets made from high performance plastics. KYDEX® Thermoplastic sheet is durable and it resists cleaning chemicals. It is often used for the white surfaces of emergency vehicle cabinets. Acrylic and polycarbonate sheet materials are typically specified for cabinet doors due to their transparency, durability, and light weight.
Not sure which materials best fit your needs?
Our experienced sales and technical teams are available to assist you with material selection challenges.
Can I order plastic sheet materials in custom colors?
Do plastic materials meet the flammability requirements for transportation applications?
Can tapes and adhesives by used to assemble vehicle components?
Can plastics stand up to outdoor environments?
What types of plastics can be used as LED light diffusers?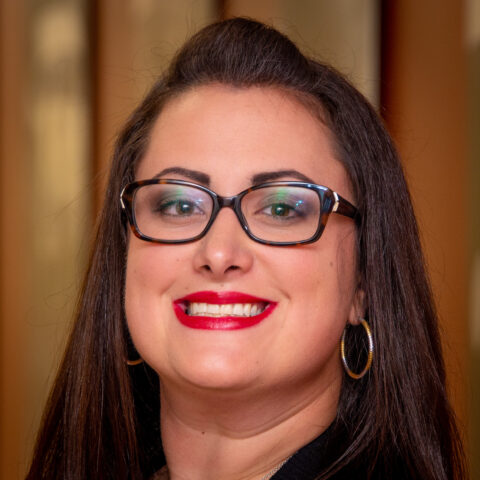 Have a Question?