Foam Boards
Rigid, yet lightweight, family of graphic art boards, easy to fabricate and cost effective
About Foam Boards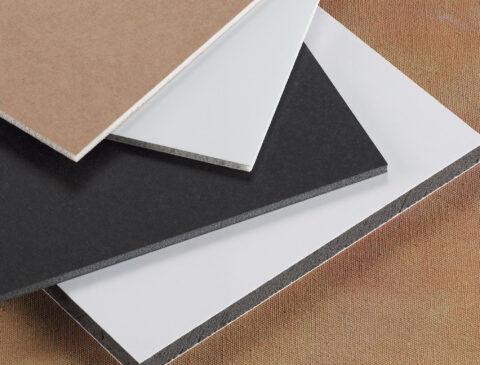 Foam board (graphic art board) comes in a variety of grades and colors, offering options for short or long-term applications. Foam boards are an excellent choice for applications that require a rigid, yet lightweight material. Easy to fabricate, foam board can be knife cut, die cut, printed, painted, mounted, and laminated. Want to create unique 3-dimensional displays or signage? Foam boards can be embossed and debossed without heat for 3D effects. Foam boards are sold in cartons ranging from 2-25 sheets.
Length, width, thickness, and diameter tolerances vary by size, by manufacturer, brand, and grade. Custom sizes and colors available upon request. Several grades of foam board are available.
Foam Board Material Options
FOME-COR®– Popular graphic art boards well known for performance, are comprised of extruded polystyrene foam with clay-coated white or black paper facers. Perfect for die cutting, FOME-COR® provides a compressed edge that stays closed and retains its shape.
FOME-COR® with ENCORE® TECHNOLOGY– A specially formulated polystyrene recovery foam (memory foam) core is more resistant to denting compared to standard FOME-COR®. Its bright white double clay-coated or black uncoated paper facers are well suited for digital and screen printing applications. Edges remain open when die cut or punched, and it cuts cleanly and easily by hand. While extremely lightweight, it exhibits good dimensional stability for short-term interior displays and die cutting applications.
FOME-COR® SINGLESTEP®– eliminates the use of hot melt tissue stock and can be used on a heated-mechanical or vacuum dry-mount press, or with a heated roller laminator. The adhesive is activated with low temperature settings for a quick damage-free mount.
FOME-COR® QUICKSTIK– is available in either repositionable Low-Tack or immediate bonding High-Tack options and eliminates the use of pressure-sensitive adhesive stock.
FOME-COR JETMOUNT®– Comprised of denser extruded polystyrene foam with clay-coated paper facers FOME-COR JETMOUNT® provides increased rigidity and warp resistance. Great for more demanding mounting jobs for display, signage, and framing.
FOME-COR® CANVAS– Has an extruded polystyrene foam core with deep embossed texture "canvas-like" clay-coated paper facers on both sides for artistic digital and screen printing applications. This substrate is lightweight, cuts easily and cleanly by hand, and is ideal for short term interior displays and signage.
FOME-COR® FOUNDATION– Is comprised of a premium extruded white or black polystyrene foam core with acid-free uncoated paper facers providing a smooth, rigid, and flat backer material for archival and preservation mounting and framing applications. The antique white facers meet the Library of Congress standards for conservation framing of valuable documents and photographs.
GATORFOAM®– Heavy-duty foam board comprised of extruded polystyrene foam bonded between two layers of wood-fiber veneer. Time tested, with an excellent reputation for digital and screen printing. Bright white facers are available. It is dent and scratch resistant.
GATORFOAM® PRO– Specifically designed for superior ink adhesion, one surface of GATORFOAM® PRO is treated with a proprietary formula designed for outstanding printability and improved static resistance. The wood-fiber veneers and extruded polystyrene foam core provide extreme rigidity while routing and cutting cleanly for easy fabrication.
GATORPLAST®– Comprised of extruded polystyrene foam bonded between two layers of high-impact polystyrene cap sheets. GATORPLAST® is smooth, offering high-impact facers that resist warping. It is lightweight and water resistant. Vinyl graphics can be repositioned on it.
GATORFOAM® SELF-ADHESIVE– One side of the black GATORFOAM® SELF-ADHESIVE board has the wood-fiber veneer treated with the pressure-activated permanent bond adhesive. Peel back the instruction-printed release facer paper for a high-tack adhesive from this easy mounting solution. The black extruded polystyrene foam core provides good dimensional stability with a clean, finished appearance.
GATORFOAM® EXTERIOR– Made to weather all kinds of outdoor conditions, these specially treated wood-fiber veneers are bonded to an extruded polystyrene foam core with a weather-tolerant adhesive. Tested according to ASTM D-1183C, it performs in temperatures ranging from -70° to 160°F and 100°F with 95% relative humidity. GATORFOAM® EXTERIOR is engineered to not delaminate, has a unique adhesive formulation that improves both bond strength and moisture resistance, and is easy to route and cut.
GATORBLANKS®–Thick sheets of extruded polystyrene foam available in either white or black. With no facers to work around, these sheets can add dimension to indoor displays and signage.
We're Here to Help
Can't find what you need? Have a technical question?
FOAM BOARDS AVAILABLE ONLINE
Buy foam boards now with our easy, secure checkout. No minimums required. Volume discounts available for large commercial orders.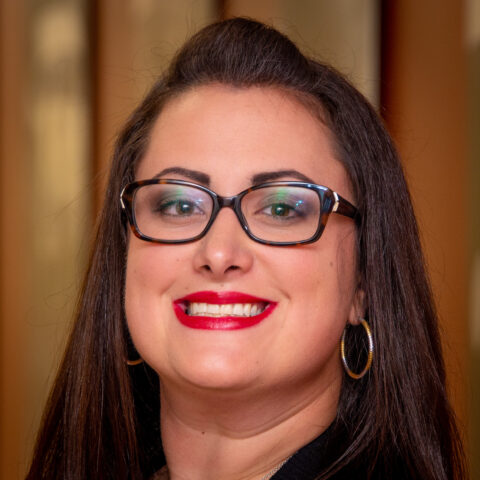 Have a Question?