Curbell Plastics Acquires Texas-Based Nationwide Plastics
Top Plastics Distributor Expands Through Texas and Into Mississippi, Strengthening Shipping and Fabrication Capabilities Nationally
Orchard Park, N.Y., August 26, 2019
Curbell Plastics, Inc., one of the nation's premier distributors of performance plastic sheet, rod, tube, film, adhesives, sealants, and prototyping materials for manufacturing, has acquired Nationwide Plastics, Inc., a full-service distributor with extensive plastic part fabrication and precision machining capabilities.
The move adds Nationwide Plastics' 50-plus employees and three facilities — in Arlington and Houston, Texas, as well as Jackson, Mississippi — to the national Curbell Plastics distribution network, which is now 21 locations strong. Thousands of customers throughout the South and across the United States now have access to an even wider range of products and value-added services for their industrial and engineering applications. While Nationwide Plastics will operate as a division of Curbell for the immediate future, customers of each company will continue to receive access to both organization's technically trained sales and business development teams, as well as the Curbell and Nationwide e-commerce websites, for their plastics needs.
"Nationwide Plastics was an excellent fit for Curbell because we share so much in common," said Gerry Helbig, president of Curbell Plastics. "Once we spent time with their team and saw how they operated, it was clear the Nationwide team shares our emphasis on providing timely service, plus the exceptional value that comes from deep industry expertise and technical application knowledge. That's why we've both been around for such a long time — Curbell dates back to 1942, and Nationwide began in 1979 — and that's why we're now even stronger together."
Curbell Plastics, which has long served the Texas market from its own location in Arlington, expands its reach across the state. This acquisition adds a physical presence for its technical expertise and product offerings in the heart of the oil-and-gas–focused Houston region. The two Arlington locations will eventually combine to form the largest Curbell Plastics branch. And by further expanding its footprint in the South via the Jackson location — the only plastics distribution facility in Mississippi — Curbell enhances its ability to supply the region with plastic materials and fabricated parts quickly and efficiently.
"We're confident Nationwide Plastics customers will quickly see that the service level they're used to will get even better as we combine our resources and talents with Curbell Plastics," added Chris Jones, Nationwide Plastics vice president. "One thing that was particularly attractive to me is the commitment Curbell makes to its employees, through training programs that are nationally recognized in our industry. I feel comfortable knowing that our team will take their careers to another level as they integrate into Curbell's values-focused culture."
Curbell Plastics, which saw significant growth over the last few years through acquisitions of orthotics and prosthetics (O&P)–focused companies and other plastics distributors, is far from done.
"We are always searching for strategic partners that will enhance our ability to serve customers across the United States," said Helbig. "While we're thrilled about the Nationwide Plastics acquisition and it's our largest to date, we'll continue to explore opportunities. I'm excited to see what the future will bring."
About Curbell Plastics, Inc.
Curbell Plastics grew into one of the nation's top plastic materials suppliers by investing for the long term and focusing foremost on the needs of its customers. This strategy has set the company apart since its founding in 1942.
Curbell supplies performance plastics — durable and lightweight materials that minimize energy consumption and add value to countless commercial and industrial applications — to thousands of businesses, entrepreneurs, Fortune 500 companies, and government agencies. The company also offers plastic film, adhesives, sealants, tapes, prototyping and tooling materials, and fabricated plastic parts. Its innovative services include a nationwide team of material experts to help customers solve engineering and application challenges.
Curbell Plastics, a privately held subsidiary of Curbell, Inc., has 21 locations nationwide and is based in Orchard Park, New York. It has ISO 9001 certification for nine of its locations and its corporate headquarters, and it maintains ITAR and EAR compliance company-wide.
About Nationwide Plastics, Inc.
For over 40 years Nationwide Plastics, Inc. has been a leading distributor of quality sheet, rod, tube, and machined parts to a wide variety of markets. To ensure its customers receive the best possible product, the company requires and maintains quality reports and certifications on all material supplied by its network of respected plastics manufacturers. Nationwide Plastics is well known for providing assistance and education to its customers, as its knowledgeable staff helps customers evaluate material options and alternatives for their complex application needs.
In addition to distribution and technical advice, Nationwide Plastics offers exceptional capabilities to produce a diverse array of made-to-order plastic parts. The company's extensive fabrication and machining services include complete CNC plastics machining, and many different types of plastics molding and processing.
Like Curbell Plastics, Nationwide Plastics is a longstanding member of the International Association of Plastics Distributors (IAPD) and maintains an excellent rapport throughout the industry.
MEDIA REQUESTS
Beth Summers
Curbell Plastics, Inc.
716-667-3377 x7439


[email protected]
Not sure which materials best fit your needs?
Our experienced sales and technical teams are available to assist you with material selection challenges.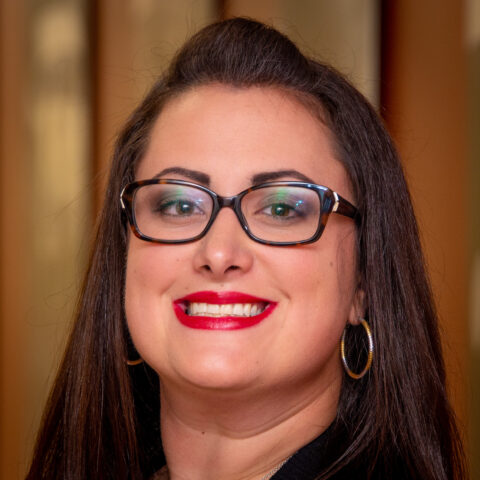 Have a Question?