3D Printing Filament
Individually wrapped 1kg spools of 1.75, 2.85, and 2.88 mm diameter 3D filaments for durable plastic parts
About 3D Printing Filament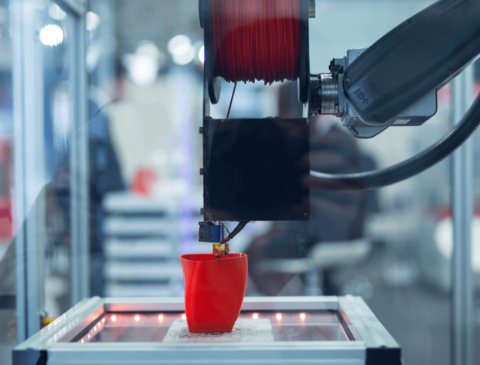 3D printing is used to manufacture prototypes, jigs, assembly fixtures, and other durable plastic parts. It is a particularly useful process for making low volume parts when design flexibility is desired and/or the part geometry does not lend itself to injection molding or machining.
FDM (fused deposition modeling) 3D printing involves feeding a spool of plastic filament into a heated die, where it is melted and extruded onto a build platform. Successive layers of plastic are deposited onto previously created layers to manufacture a three dimensional part. The part is then removed from the build platform. After printing, it can be sanded and painted as required.
Curbell Plastics supplies a number of different types of 3D printing filaments. Our basic filament materials (ABS, ASA, HIPS, PETG, PLA, and TPU) are used for light duty applications.
Curbell's 3D printing filaments are manufactured to tight dimensional tolerances. They are engineered to have consistent processing characteristics when run through 3D printing machinery. Filaments are available in 1.75 mm, 2.85 mm, and 2.88 mm diameters in a number of different colors. Each type of filament has certain advantages and limitations.
Formulations vary by manufacturer, brand, and grade. Ask your Curbell Plastics representative for more specific information about an individual option or brand.
Basic 3D Printing Filament Options for Light Duty Applications
ABS (Acrylonitrile Butadiene Styrene)– ABS is a low cost, durable material with exceptional toughness and impact strength. ABS is easy to paint and it is easy to assemble with adhesives and solvent cements. The surfaces of 3D printed ABS parts can be "smoothed" by exposing them to certain solvents. ABS has exceptional 3D printing characteristics and it is easy to process through many types of 3D printing machinery.
ASA (Acrylonitrile Styrene Acrylate)– ASA is different from many other polymers in that it has exceptional UV stability. It is often specified for models and prototypes that are intended for outdoor use.
HIPS (High Impact Polystyrene)– HIPS is a durable polymer material that is often used to create dissolvable support structures during 3D printing. In this application HIPS serves as a three dimensional support for other 3D printed materials. After the part is manufactured, the HIPS supports are dissolved using a solvent (typically Limonene) that does not attack the polymer that was used to print the finished part.
PETG (Polyethylene Terephthalate, Glycol-Modified)– PETG is a transparent polymer with outstanding 3D printing characteristics. It is often used for applications where fine detail, dimensional accuracy, and outstanding layer adhesion are required. Although PETG is naturally transparent, 3D printed PETG parts will not appear transparent since visible light will be diffracted and diffused at the interface between printed segments.
PLA (Polylactic Acid)– PLA is a low cost material with exceptional strength and stiffness. It is among the easiest materials to process on 3D machinery. PLA is preferred by many users because it tends to have a milder smell during 3D printing compared with many other types of plastic filaments. PLA is somewhat brittle so it should not be used for applications where parts may be subjected to impact. PLA is generally used for room temperature applications. It should not be used for applications where parts are exposed to elevated temperatures.
TPU (Thermoplastic Polyurethane)– Thermoplastic polyurethane is a tough, elastic material that is used when 3D printed parts need to be flexible and durable. TPU parts are used for a wide range of applications such as prototype cell phone cases and footwear when some degree of flexibility is required.
Typical Properties of Basic 3D Printing Filament
Typical Characteristics of Basic 3D Printing Filament
The property charts above show typical properties for each polymer that Curbell offers as a basic FDM 3D printing filament.
*Mechanical property values not in parentheses were generated using test specimens manufactured via FDM printing. Mechanical property values in parentheses were generated using test specimens manufactured via injection molding.
It is important to note that the actual property values for an FDM 3D printed plastic part may vary significantly depending on the machine settings and the direction (X, Y, or Z axis) in which the test specimen is manufactured.
Typical values are indicative only and are not to be construed as being binding specifications.
We're Here to Help
Can't find what you need? Have a technical question?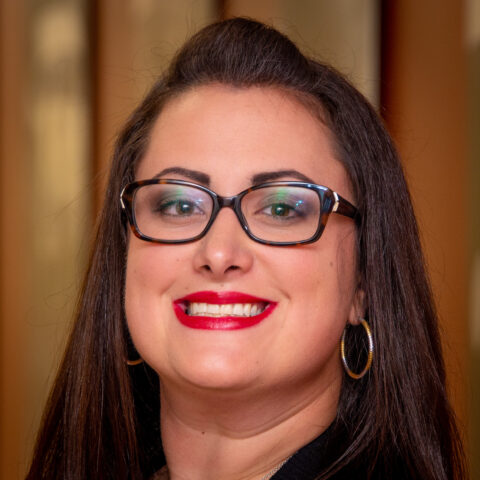 Have a Question?