Spacecraft
Plastic materials for use in space vehicles, satellites, and spacecraft instrumentation
Space launch vehicles, satellites, and spacecraft instruments are all part of the rapidly growing space technology industry. Plastics are extremely important for spacecraft, primarily because of the weight savings that can be achieved using these materials.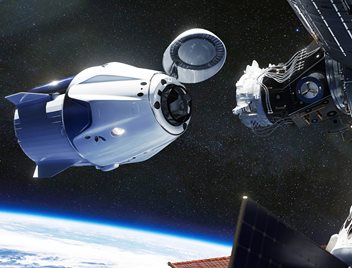 Thermoplastics and thermoplastic composites are used for a wide range of spacecraft applications including bearings, optical lens centering rings, valve and regulator components, electrical insulators, radomes, and magnetometer components.
Selecting plastics for spacecraft applications involves a number of considerations unique to the space environment. Design considerations include resistance to atomic oxygen and radiation, flammability including compatibility with liquid oxygen (LOX) and gaseous oxygen (GOX), and outgassing and friction and wear characteristics in vacuum conditions. It is also important to consider the behavior of plastics in the extreme temperatures associated with launch and when operating in space.
Curbell Plastics supplies a number of high-performance polymers including Ultem®, PCTFE, PTFE, and DuPont™ Vespel® polyimide, that are frequently specified by spacecraft designers.
Benefits of Plastics for Demanding Spacecraft Applications:
Low outgassing in vacuum

Low friction, long life, and low wear on mating metal surfaces in vacuum

Good sealing characteristics and consistent actuation torque when used in spacecraft valves

Resistance to radiation from sources both internal and external to the spacecraft

Resistance to erosion from atomic oxygen

The ability to operate reliably in a space environment with a temperature range of -150 °C to 130 degrees °C

The ability to operate at elevated temperatures when used in rocket engine applications

Excellent flammability characteristics including compatibility with LOX (liquid oxygen) and GOX (gaseous oxygen)

Low moisture absorption prior to flight

Excellent dimensional stability including a low and consistent coefficient of thermal expansion

Sufficient mechanical properties to withstand the stresses associated with launch

Light weight / high specific strength, and high specific modulus

Excellent fatigue resistance including the ability to withstand vibration and thermal cycling

Low dielectric constant and low dissipation factor throughout a broad range of temperatures and frequencies when used for spacecraft antenna radomes

High dielectric strength for electrical insulators

Low thermal conductivity for thermal insulators

Vibration damping characteristics for sensitive optics and electronics
PLASTIC MATERIALS USED IN SPACECRAFT APPLICATIONS
Plastic Applications for Spacecraft:
Antenna components including bearings, electrical insulators, and radomes
Bearings and bushings
Centering rings for optical lenses
Electrical connectors
Electrical insulators
Magnetometer components
Polymer locking elements for locking fasteners
Poppets
Thermal insulators
Valve seats
Valve, solenoid, actuator, and regulator components
Wheels and rollers
Counterfeit Dupont™ Vespel® Can Ground Your Product & Put Your Company At Risk
Options To Meet Flame, Smoke, And Toxicity Requirements
Not sure which materials best fit your needs?
Our experienced sales and technical teams are available to assist you with material selection challenges.
Which plastic materials have the best performance in a vacuum environment?
Which plastics can operate reliably at cryogenic temperatures?
Which plastics have the best resistance to erosion from exposure to atomic oxygen?
Which plastics can I use for extremely high temperature applications?
Which plastics have the best sealing characteristics when used for fluid handling applications?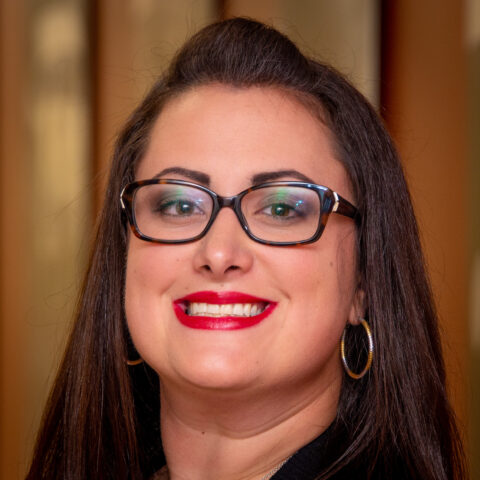 Have a Question?