PET Guide for Meat Cutting Blades Reduces Downtime
Replacing polycarbonate improves chemical and wear resistance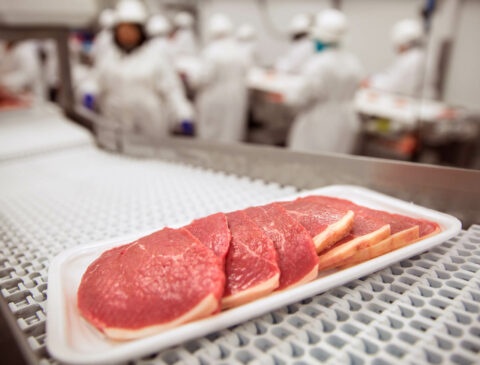 A meat processor was using polycarbonate guides to position meat-slicing blades. The polycarbonate was cracking and chipping due to the aggressive cleaning chemicals used to wash down the machinery. This resulted in costly downtime when replacing the polycarbonate parts on the production line. The processor needed a material that could better withstand clean-in-place (CIP) washdowns and shorten the frequency of downtime due to failing parts.
Cracked polycarbonate slows production
Polycarbonate is vulnerable to chemical attack and can crack with repeated exposure to food machinery washdown chemicals. These chemicals acted as environmental stress crack agents and the processor experienced costly downtime while replacing the guides.
FDA-compliant semicrystalline PET stands up to chemicals and wear
Curbell suggested that they try PET for the application. Semicrystalline PET has superior chemical and wear resistance compared with polycarbonate and is FDA compliant for direct food contact at room temperature. Replacing the polycarbonate with PET helped keep the production line up and running longer, saving the food processor significant time and money.
NEED PLASTIC FABRICATION OR MACHINING SERVICES? WE CAN HELP.
We provide customers with machined parts, fabrication solutions, and cut-to-size materials for any application.
Working with Specialized Industries Since 1942
Not sure which materials best fit your needs?
Our experienced sales and technical teams are available to assist you with material selection challenges.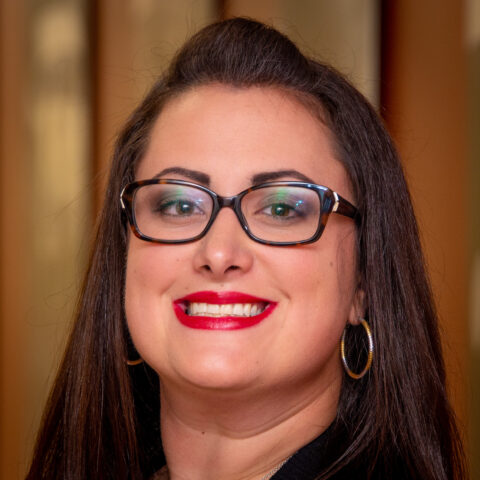 Have a Question?