Detectable Plastics for Food Processing Equipment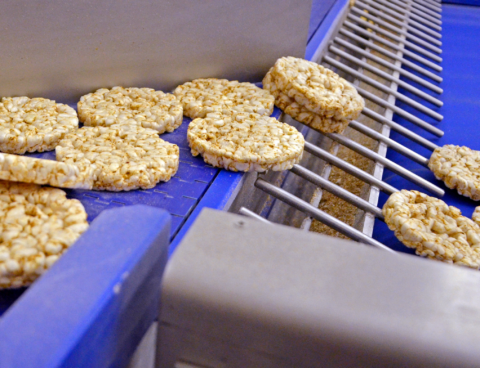 When it comes to preventing costly recalls, some food and pharmaceutical processors will need detectable materials for their preparation or processing equipment. Standard plastic materials often cannot be identified by metal and X-ray detection equipment, which presents a contamination risk.
Two of our material partners, Ensinger Inc. and Röchling, offer detectable plastic product lines for parts often used in automation and conveying equipment so that traditional inspection systems could identify unwanted particulates in the food product.
Now, a few semi-crystalline FDA compliant thermoplastics such as UHMW, acetal, PBT, and PEEK are available in optical, metal, and/or X-ray detectable grades. It's worth noting the distinction between the variations.
Optically Detectable Plastics
The first line of defense is optical detection. Generally, FDA compliant blue pigments are used which are visible to production line optical scanning equipment. Even in a worst-case scenario, a consumer would likely see the blue fragment before ingesting it. While many FDA compliant plastics have the blue color additive, not all blue FDA compliant plastics are metal or X-ray detectable. Also, not all blue plastics or pigments are FDA compliant.
Metal Detectable Plastics
UHMW, acetal, PBT, and PEEK are available in metal detectable grades that incorporate metallic powders in the polymer matrix. Standard metal detectors can identify these fillers and prevent product contamination. Metal detectable plastics are not as detectable as metals, so adjustments may need to be made to detection equipment settings to ensure any contaminated product is rejected.
X-Ray Detectable Plastics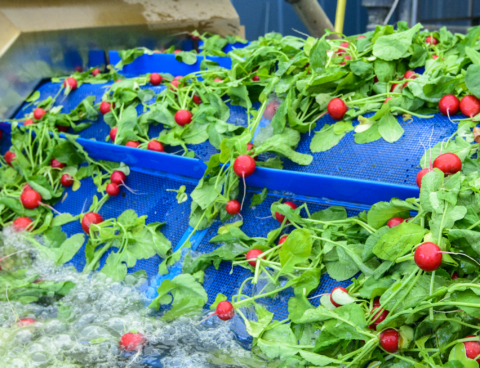 X-ray detectability depends on the density of a material. Plastics are generally less dense than the materials they are replacing, so a high-density additive such as barium sulfate is incorporated throughout the material to make it visible to X-ray detection. Röchling manufactures X-ray detectable UHMW, acetal, and PEEK as part of their XDT product line and reports particle sizes as small as 3mm cubes are x-ray detectable at speeds up to 250 feet per minute.
Ultra Detectable Plastics are Metal and X-Ray Detectable
Ensinger's Ultra Detectable (UD) materials simultaneously offer both metal and X-ray detectability. Unlike the previously mentioned grades, UD products are detectable with all inspection methods used in food processing. Depending on the line speed and detection settings, Ensinger's UD product family offers reliable metal detection systems visibility down to 4 mm particle size. It offers x-ray opacity down to 2mm particle size at 150 feet per minute.
DETECTABLE MATERIALS CHART – DETECTABILITY BY POLYMER/BRAND/GRADE
Typical Applications for Detectable Materials
Detectable materials are produced with productivity and safety in mind while still retaining the benefits of the base polymer. For example, UHMW, acetal, PBT, and PEEK all have good resistance to CIP wash-down solutions because of their notable chemical resistance. These plastics generally exhibit long wear life, especially against metal parts. In addition, plastics are lighter than metals, which can lead to higher operational efficiency. However, they all have unique performance characteristics that differentiate them from one another.
UHMW is an extremely tough and durable low-cost plastic. It's low friction and favorable wear properties have made it a popular plastic choice for food processing, conveyor, and packaging machinery parts such as star wheels, idler sprockets, guide rails, and under-chain wear strips.
Acetal is a tough and strong material that is easily machined, can handle aggressive cleaning chemicals, and exhibits minimal water absorption. Common metal or X-ray detectable acetal components include star wheels, scrapers, and rollers. Acetal is often used as an alternative material choice in several applications where nylon had previously been used, due to acetal's lower moisture absorption.
PBT is another easily machinable material that displays low moisture absorption, resistance to staining, good impact strength, and good dimensional stability. PBT is ideal for applications such as food pistons, scraper blades, valve bodies, and conveyer components.
PEEK's excellent hydrolysis resistance, chemical resistance, and outstanding rigidity at high temperatures make it a popular choice for applications with high wear demands and extreme temperatures. It's widely used in applications such as high-speed filling stations.
Material Selection
Every machine builder's situation is different, as will be the material selection process. Material suggestions would depend on the application, detection system, and environmental conditions in which the component is being used. In some circumstances, several materials may be viable. A Curbell Plastics expert can help with material suggestions in a one-on-one conversation.
Faster, Tougher, Cost-Effective
As machine builders know, automation is the name of the game. Food and pharmaceutical processors want production to operate faster with less overhead cost. Machine builders who offer customers the opportunity to use detectable plastics during the assembly stage provide a unique value proposition to set themselves apart from the competition. The reduced weight, favorable wear properties, and ability to meet regulation requirements make plastics a cost-effective alternative choice for certain components.
Ultimately, the choice to use metal or X-ray detectable plastic materials is entirely up to you and your customer. Curbell Plastics and our brand partners recommend that users test and approve the detection of these products due to variations in metal detection and X-ray detection systems and required sensitivity settings.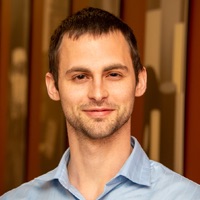 About the author
Dave Seiler is Business Development Manager at Curbell Plastics who focuses on high-performance engineering plastics. He has literally been involved with plastics his whole life (his first word was "Kynar") and spends much of his free time reading academic literature on a diverse base of polymer materials. Yeah, he's that guy. Dave is ready to take your call, set up a webinar, or travel to your facility to discuss your unique application needs and help identify cost-effective engineered plastic candidate materials. Contact Dave.
Not sure which materials best fit your needs?
Our experienced sales and technical teams are available to assist you with material selection challenges.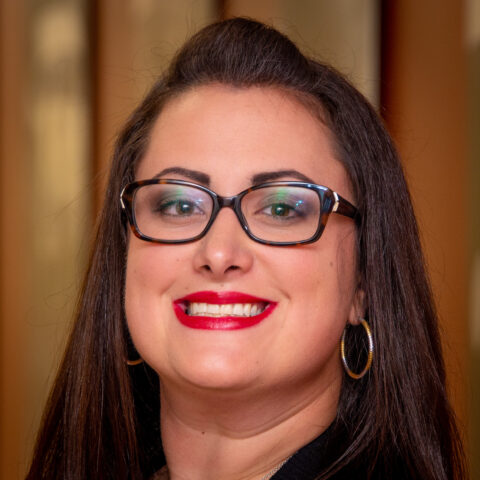 Have a Question?