Clinical and Fabrication Advantages of ProComp® for Orthotics and Prosthetics
What Is ProComp®?
ProComp® is an innovative composite material that is changing the game for patients and the O&P community.
ProComp® consists of homopolymer polypropylene and carbon fiber. The homopolymer polypropylene is infused with the carbon fiber through a high-temperature and high-pressure lamination process. This lamination process produces a sheet material that will not create carbon fiber particulates during fabrication, nor will it expose the patient directly to the carbon fiber within ProComp®.
ProComp® is 25% stiffer than standard homopolymer polypropylene. Yet, as a thermoplastic, ProComp™ is easily adjusted with heat. This makes it easier to fine-tune orthoses and check or definitive sockets for prosthetics, leading to a more comfortable fit than standard laminated carbon sockets.
While the increased stiffness is central to its value, ProComp® offers a wealth of advantages that positively impact patients and practitioners — not to mention financial benefits for the O&P practice in the form of better reimbursement values.
Here we'll explore the clinical and fabrication advantages brought by this revolutionary material.
Clinical Advantages of ProComp®
The clinical advantage of ProComp® is the material's increased stiffness. ProComp® demonstrates an approximately 25% increase in flexural modulus of elasticity (an engineering term for stiffness) over typical polypropylene.
Using ASTM D-790 — a fixture-based, three-point test to measure how much a material will bend in response to a bending force — typical polypropylene has a stiffness of 200 KPSI (kilo-pounds per square inch). ProComp™, however, clocks in at 254 KPSI. Using ASTM D-790 — a fixture-based, three-point test to measure how much a material will bend in response to a bending force — typical polypropylene has a stiffness of 200 KPSI (kilo-pounds per square inch). ProComp™, however, clocks in at 254 KPSI.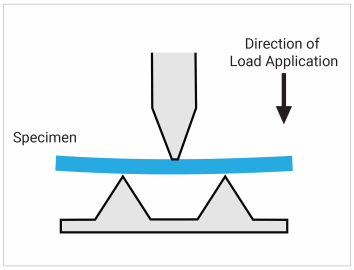 Another clinical advantage ProComp® provides is the ability to design a stiffer orthosis without having to increase the thickness of the starting material. Increasing the stiffness of an orthosis with identical geometries is usually accomplished by using a thicker material, which also adds weight. With ProComp®, a practitioner or technician can provide the patient with a stiffer orthosis without increasing its thickness or weight.
On the other hand, ProComp® can help to create an orthosis that is actually lighter because of its increased stiffness. With its 25% greater stiffness ProComp® can, in some cases, allow an orthosis to be fabricated from a thinner starting thickness. For example, if a patient has an ankle foot orthosis (AFO) fabricated from 3/16″ polypropylene, it is very possible that 1/8″ ProComp® may be utilized to obtain the same outcome, which may enable the patient wear their AFO with a dress shoe. While we can quantify the difference on the fabrication side, the potential impact on the life experiences of the patient is immeasurable.
ProComp® was only available in 1/8″, 3/16″, and 1/4″ thicknesses for several years, but in January 2019, Curbell Plastics introduced 1/2″ ProComp® for prosthetic evaluation interfaces and definitive sockets. Half-inch ProComp® offers another material option for an amputee to receive a socket frame with additional advantages. A socket frame made from 1/2″ ProComp® is more flexible than a laminated carbon socket and is heat adjustable.
ProComp® is also a favorable alternative to PETG for check sockets in many cases, because it is much tougher than PETG.
Fabrication Advantages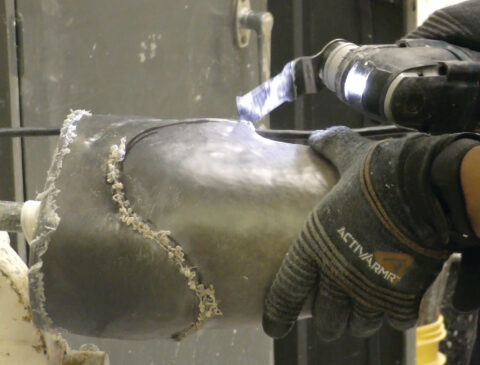 Because ProComp® is laminated with carbon fibers, its shrinkage rate is less than that of standard Polypro. ProComp™ is also a more dimensionally stable than standard polypropylene, so creep due to gait forces is greatly reduced. The carbon fibers in ProComp® improve the melt strength so it can be heated to a higher temperature for molding, which helps negate the cooling effects of a room-temperature positive model.
Another fabrication advantage of ProComp® is the way it finishes. Laminated thermoset composite sockets put a large volume of carbon dust into the lab atmosphere when being ground or cut. ProComp® reduces airborne contamination because the carbon fibers are encapsulated by polypropylene, making for a safer and cleaner O&P lab environment.
ProComp®: A Win-Win for Patients, Practices, and Technicians
For orthotics, ProComp® provides a stiffer orthoses without having to increase the weight of the brace by fabricating from thicker material, and a lighter brace by using a thinner starting material.
For prosthetics, ProComp® produces a socket that is more flexible, and heat-adjustable compared to laminated carbon socket. Another benefit of a ProComp™ socket frame is the decrease in fabrication time, because the material can be either blister formed or drape formed, depending on the fabricator's preference. Lastly, in the finishing stages of the fabrication process, ProComp® will not create carbon fiber particulates when being ground and buffed with standard buffing cones.
In addition to the clinical and fabrication advantages described above, using ProComp® also can benefit the O&P community in another crucial aspect — the bottom line. ProComp® actually can become an income generator for a practice because it typically engenders higher reimbursement amounts than other materials. As we'll explore in another article, this benefit stems from an opinion rendered by the American Orthotic and Prosthetic Association (AOPA) CRC (Coding and Reimbursement Committee).
The coding opinion expressed is based upon information submitted for review and the clinical experience of the members of AOPA's Coding and Reimbursement Committee. Neither AOPA nor its Coding and Reimbursement Committee recommends or endorses products/devices of any manufacturer. Regardless of the source of coding information, the final responsibility for correct coding within all established laws, rules, standards, and practices is the sole responsibility of the facility submitting the claim. AOPA and its Coding and Reimbursement Committee accept no responsibility for, and will not be liable for, any actions relating to this coding information.
ProComp® composite thermoplastic resin-fiber materials are sold under license from, and are a product of, Rhode 401, LLC.
About the author
Jeff Wilson, Senior Business Development Manager for the Curbell O&P team, is a nationally recognized expert on the use of performance plastics for orthotic and prosthetic applications. He brings more than 25 years of plastic materials experience to customers in the O&P device fabrication industry. Jeff's extensive knowledge of plastics and the way their physical, mechanical, and thermal properties dictate their behavior in various environments helps O&P fabricators develop better, stronger, and more comfortable devices for their patients. Contact Jeff.
Not sure which materials best fit your needs?
Our experienced sales and technical teams are available to assist you with material selection challenges.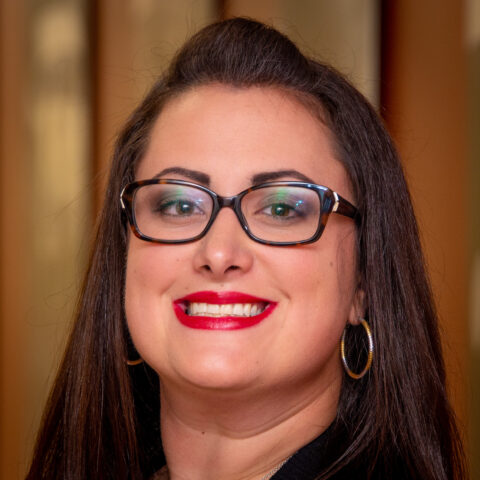 Have a Question?