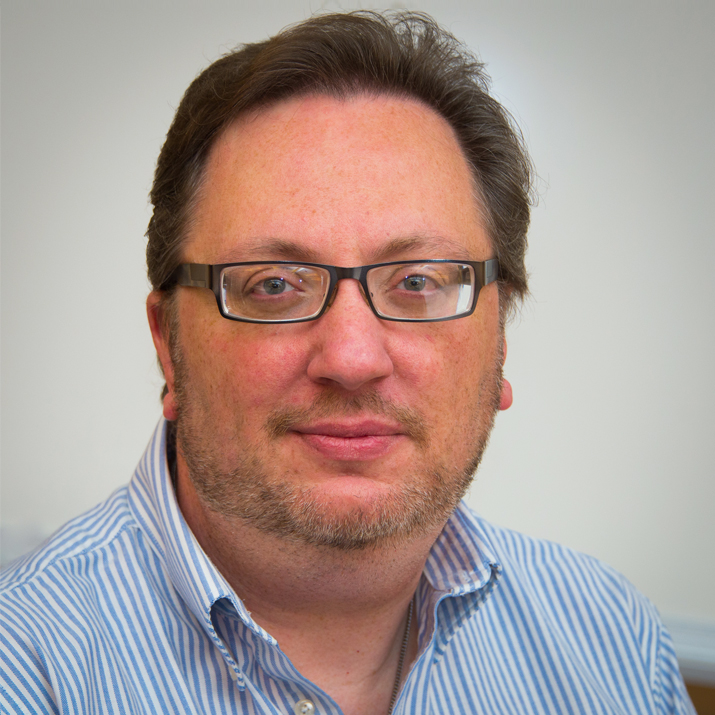 Michael Blauser
Inside Sales Manager - Films & Tapes
Meet Mike
Michael Blauser, Inside Sales Manager - Films & Tapes for Curbell Plastics leads company wide sales and customer service for films, tapes, fabrics, and belts. It includes high performance specialty tapes, PTFE coated fiberglass fabrics for bonding, heat sealing, wear surface, and masking applications. Such products are used in a wide range of industries including aerospace, automotive, circuit board manufacturing, construction, general manufacturing, and packaging.
Mike brings over 25 years of tape, sales management, and industrial experience— along with extensive application familiarity to help companies with material selection. Mike is as proficient with financial reports as he is with warehouse operations and even forklift controls. He considers himself an "all-purpose employee" who has managed a lot of projects. One specifically involves a heat-sealing application that uses PTFE glass fabric tapes. Since the customer has multiple locations, it requires frequent interaction with operations, engineering, and production.
Mike has a natural likeability factor and an equally sharp wit. His ability to speak the language of the owner, engineer, or purchasing manager and present complex subject matter in relatable terms greatly enhance collaboration with customers and industry professionals.
Anyone who knows Mike, knows he likes to have fun. No better example is an internal campaign that helped build awareness around tapes. Cleaning out his parent's attic, Mike had an idea. Why not raffle off some of his more eclectic memorabilia. The '70's disco theme quickly captured attention as well as its symbolic grand prize—a Blauser bobblehead decked out in disco apparel. Ultimately, Curbell sold more tape—PTFE, Polyimide, Thermal Spray, and UHMW tape—and had a lot of fun in the process.
It remains open for debate whether it was Mike's relentless persistence or a simple job opening that helped jumpstart his tenure at Curbell. A research project on local business first introduced Mike to Curbell and he was instantly impressed–family owned, small to moderate size, and diverse product and customer portfolio. So enamored was Mike that he developed a plan for hire. Every Wednesday (12noon-2pm), he called inquiring of any openings. Whether a nod is due persistence or position availability, Mike's resourcefulness opened the door to a successful career at Curbell.
Prior to plastic distribution, Mike put his natural mechanical abilities to the test. He worked for a national auto repair center as an assistant garage manager. Mike credits his father, who worked for the Joints Chiefs of Staff in the Pentagon, for infusing in him a passion of high-performance equipment and material science. In fact, at one time, Mike was recruited by the FBI. The FBI considered him a perfect candidate for field detective work. As Mike reflects on his career, "it's sort of what I do here at Curbell. I still put on my detective hat but instead of analyzing crime, I analyze industry."
His exceptional knowledge of industrial markets, coupled with his tape expertise, makes Mike the unequivocal go-to resource for all your tape needs. Yep, he's the tape guy. Whether it's single sided, double sided, nonstick, or transfer tapes, contact Mike, Curbell's tape expert.
An Orange 1973 Dodge Charger
Mike likes cars. Correction, he loves cars. His lifelong fascination began as youngster watching NASCAR driver Richard Petty compete. So, when he's not talking tapes, you can find Mike driving around town in his fluorescent orange 1973 Dodge Charger. While the Charger has been rebuilt in his garage more than a couple times, it's less about the car and more about the people involved in the rebuilding process. His father put in the dashboard, a nephew worked on the interior panels, a former colleague installed the brakes and another the rear axle, cousin Homer did the wiring, his mother the car spoiler, and a friend the painting.
Mike's love of cars is also something he enthusiastically shares with others. As a volunteer for a latchkey program, Mike helped kids build model cars. It gave kids the opportunity to express themselves with creativity and colors—even if it meant painting a car engine pink or purple.  More importantly, it provided another example of Mike's natural ability to connect with others.
A Partner in Your Success
Working with Mike you will not only appreciate his unique flair, but also his extraordinary knowledge of films and tapes. Many of Mike's customers are career long. He's highly regarded in the field and customers love his enthusiasm and expertise.
Born with a heart ailment, Mike requires a specialized valve for his heart to function properly. The valve is plasma sprayed during the manufacturing process and is the same company Mike supplies plasma spray tape today. Mike likes to say, "he keeps plasma spray close to his heart."
Having worn many hats in his career, Mike understands the complexities of plastic distribution. His broad perspective, advanced material knowledge of industrial tapes and fabrics and thoughtful approach puts you in good hands when buying specialty materials. He knows what a difference a great tape can make and provides that value to customer. And yes, about that tape, "it's sticky side down."
Certifications and Training
Training on plastics, properties, processes, and customer service through Curbell Plastics' well-recognized and IAPD award-winning flagship programs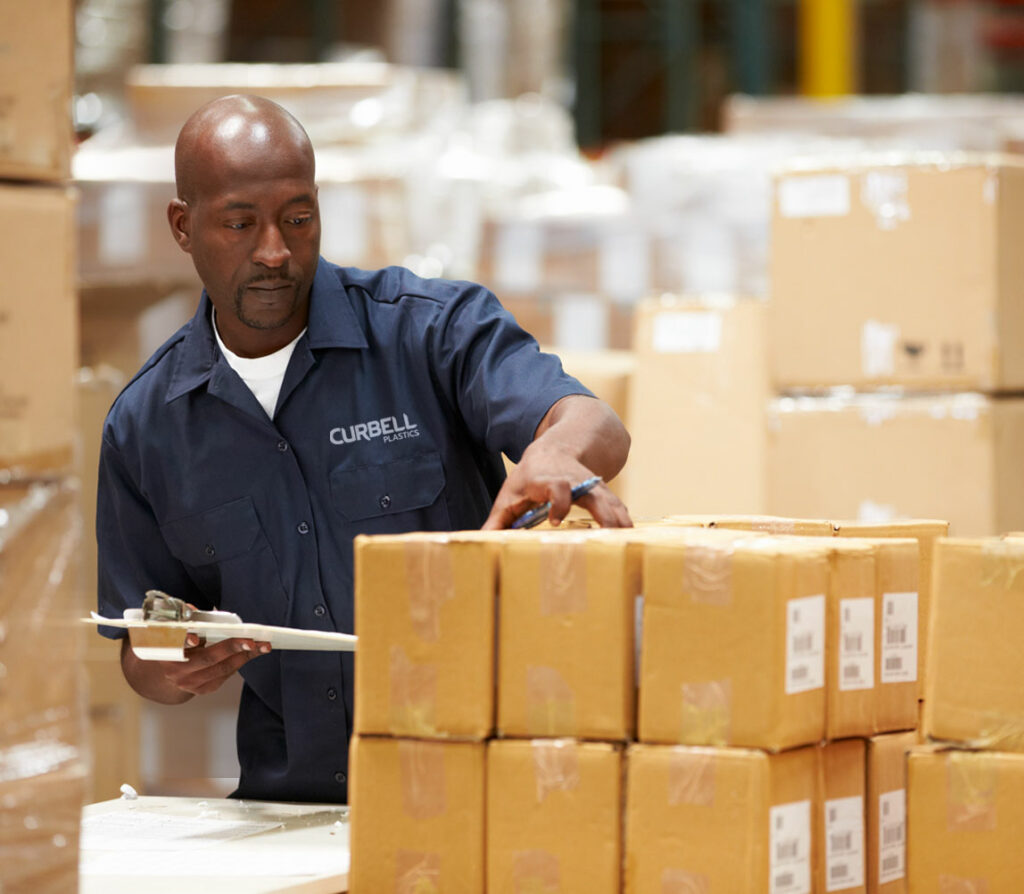 Work for an Industry Leader
At Curbell Plastics, we choose employees who thrive on developing and implementing value for their customers. Employees operate in a culture that supports innovation, entrepreneurial spirit, and rewarding career opportunities.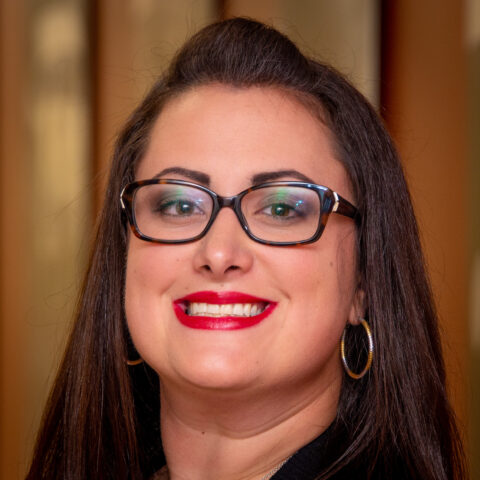 Have a Question?