Plastics for Clean-in-Place Applications in Food Processing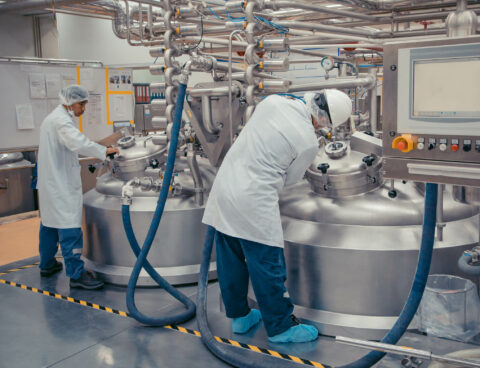 As a key plastic supplier to industrial markets, we often receive questions around performance plastics' abilities to withstand or resist Clean-in-Place (CIP) and Sanitize in Place (SIP) chemicals. Industries that commonly use CIP include food and beverage processing facilities and pharmaceutical and cosmetic industries, all of which currently use plastics for a variety of other applications in their plants.
Equipment such as storage vessels, pipes, mixing tanks, pumps, and valves are generally cleansed multiple times throughout the day via CIP units. Processing equipment components are therefore in regular contact with not only the intended processed product, but also cleaning chemicals, forced liquid pressure, and elevated temperatures. In the simplest terms, the CIP process involves running a high velocity or high turbulence alkaline wash through the processing equipment. That's followed by an acidic chemical wash. It's possible some systems use electrolyzed oxidizing water (EOW) instead of chemical wash, in which case the final rinse might be forgone. But traditionally, a final flush will rinse the system with a sanitizer.
While plants clean and sanitize processing equipment every day, there is no standardized method. Each plant has their own CIP (or SIP) recommendations to follow regarding chemical ratios and temperatures. Because there is no standardization, the material choices for CIP environments are varied, but Curbell's plastics experts are ready to help.
Material Considerations
When selecting materials for CIP applications certain characteristics should be considered:
Chemical resistance to both the product(s) processed and chemical cleaners
Heat resistance
Moisture and/or hydrolysis resistance
Meeting compliance requirements
Excellent friction and wear
Ability to be machined, fabricated, bonded, or welded
Plastics lend themselves well to CIP applications as they tick the box on these requirements. While many industries continue to use metal, it's often worth exploring other material alternatives to further optimize CIP systems.
Benefits of Plastics Over Metals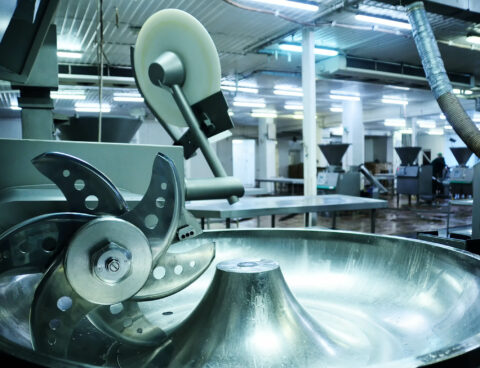 Stainless steel is a common material choice for processing equipment and CIP units, and for good reason. But while stainless steel tolerates chemicals and heat, it can corrode. Metals also need lubricants to operate effectively, which invite particles that could contaminate the CIP system. It is possible lubricants can even act as a contaminate.
While heat might not occur in processing operations, it does occur during CIP operations, and SIP systems are even hotter. Processing equipment materials need to tolerate the temperature fluctuations between production and cleaning. Again, metals are a good choice as they tolerate heat, but metals also conduct it.
Minimizing operators' exposure to hot temperatures and caustic chemicals is something processing facilities are consistently working towards. FDA compliant plastics can have exceptional chemical resistance and corrosion resistance. Their heat tolerances are commendable, and several plastics have excellent sealing qualities as well.
Commonly Used Plastics in Food Proccessing
Some commonly used materials in food processing are UHMW, acetal, and nylon. These engineering plastics meet the minimum requirements in CIP systems while offering a satisfactory service life and a favorable price tag. High performance plastics like PET, PEEK, and fluoropolymers are more expensive material options, but could deliver other benefits better suited for some machine builders. However, a conversation with an expert is advised. A particular plastic may have excellent performance under one set of conditions, and poor performance under other conditions. For example, PET is often used in food processing machinery applications, but if the part comes in frequent contact with a base solution, then PET might not be the best suited material. To learn which plastics could best suit your equipment needs, ask a plastics expert.
Other Considerations
Effects of Moisture on Plastics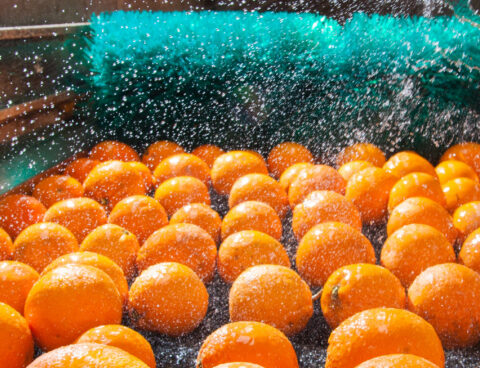 The effects of moisture on plastics is a valid concern. Many food and beverage processing facilities need materials that perform well in hot water and steam environments. It's important to evaluate the material choices used here. For example, UHMW is popular for wear components, but it does not do well in steam. Some plastics are known to deform from heat, and it's even possible for some to undergo hydrolysis. A plastics expert can suggest material options with property characteristics that withstand the environmental demands.
Some plastics in submerged or steam environments can and will absorb water to the point they no longer fit tight tolerances. Different plastics absorb (or don't absorb) water within a measured amount of time. See our Plastics Properties Table to view the percentage of water absorbed when different plastics are immersed for 24 hours.
Not all CIP systems flood their equipment with cleaning fluid, as some use sprayer systems. Depending on the frequency and length of time the material will be exposed to moisture, the absorption rate might not be a concern. To know for certain, consult a plastics expert so he or she understands the environmental conditions your application will be subjected to and for how long.
Durability
Downtime is costly, and equipment needs to withstand rubbing and abrasion. Plastics used in CIP applications are expected to be durable. While these plastics are engineered to withstand extended wear and tear, several FDA compliant plastics have vivid food-safe color or x-ray detectabile additives for easy identification of product contamination.
Sound Dampening
When processing plants and facilities are operating at full (or even half) capacity, the rubbing or collision noises between parts can be oppressive. Plastics dampen noise levels in processing facilities, helping manufacturers meet OSHA noise requirements.
Machinability
CIP systems need materials that can be easily machined, fabricated, welded, or bonded. When it comes to concerns about machining complex geometries, fabrication that requires tight tolerances, and dimensional stability of materials, Curbell's plastics experts can help answer your material questions.
Meeting Compliancy Requirements
When it comes to processing goods for human consumption, the application materials need to meet FDA standards. When customers bring their application challenges to us, particularly for these purposes, our plastic experts can help ensure any material products will meet the necessary industry requirements set by governing agencies.
This article provides general guidelines and is intended for informational purposes only. Because every situation is unique, many factors must be considered when selecting a material. It is the reader's responsibility to conduct his or her own research and make his or her own determination regarding the suitability of specific products for any given application.
Not sure which materials best fit your needs?
Our experienced sales and technical teams are available to assist you with material selection challenges.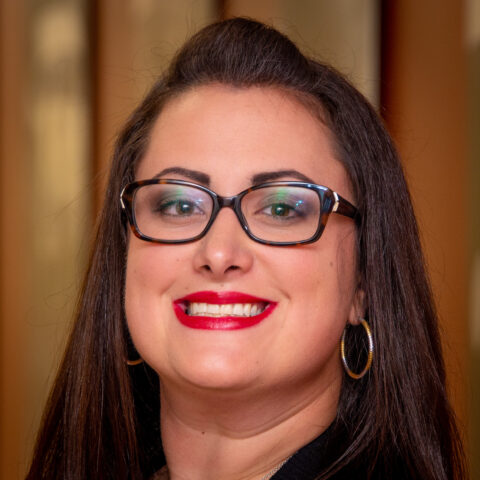 Have a Question?