7 Important Points to Consider When Selecting a Plastics Supplier
Selecting a raw plastic materials supplier is one of the most critical decisions your company will make. A good supplier can be a tremendous resource for your business. A poor supplier can cause headaches including quality problems and costly manufacturing delays.
In the plastic stock shapes industry -- plastic sheet, rod, tube, film, and fabricated parts -- distributors serve a critical role in the supply chain.
Here's how:
Buying in bulk from the major extrusion and compression molding companies
Re-selling plastic stock shapes to end-users
All plastic distributors perform these basic functions, but there are a number of critical differences. What are the important differences you should consider before choosing a supplier and placing orders?
1. Good Customer Experience
Yes, there's an art to creating a good customer experience! Some plastic stock shapes suppliers have mastered this, while others – perhaps not so much.
A great customer experience includes:
Quickly reaching a knowledgeable, helpful person on the phone
Obtaining competitive pricing
Promptly receiving order confirmations
Shipments arriving on time and with the proper paperwork
Receiving products that are securely packaged, properly labeled, clean, and undamaged
Invoices that match purchase orders and physical counts of what was actually received
These "basics" are useful for setting a minimum service expectation. Keep these in mind before exploring other factors that go into selecting a plastic stock shapes supplier.
2. Strong Values and Ethics
Most plastics distributors claim to have a value system that guides their actions. However, it's essential to select a plastic supplier who actually lives and exemplifies strong, positive values.
Values serve as the basis for all communications and transactions with that company.
Being treated fairly by people who operate with honesty and integrity reduces both cost and aggravation compared with doing business with people you can't trust.
3. Quality Plastic Products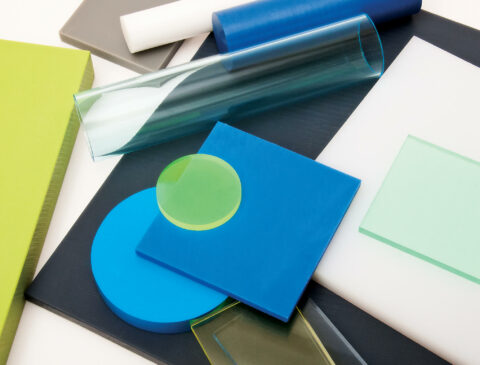 Quality is a tricky business with polymers. There are a number of ways that materials that appear to be sound can actually be defective.
Improperly processed plastics can have:
Degraded molecular weight
Reduced chemical resistance
Increased chance of stress cracking during use
Plastic sheet and rod stock improperly extruded or annealed may have residual stress. The result is parts warping or otherwise going out of tolerance during machining. It's important to select a plastics distributor who carries quality materials supplied by industry leaders such as DuPont™, Covestro, and SEKISUI SPI. Off-brands, sometimes initially cheaper, may not have consistent quality and in the long run cost you more.
4. Operating Systems, Quality Management, and Compliancy
Companies who operate in critical-service industries such as aerospace, defense, and medical must insure they have exactly the right plastic materials with the right lot traceability paperwork. Often they require test reports that demonstrate the purchased materials meet specified standards such as ASTM, SAE, FDA, or ISO standards.
For critical service companies, it's essential to choose a plastics distributor who has solid systems in place such as:
Export controls compliance program with ITAR controlled documents
5. Financial Stability
Plastics distributors vary in terms of their financial strength. Companies on shaky financial ground may be unable to buy products or hold inventory necessary to meet your needs.
Plastics distributors who are financially sound tend to have greater longevity among their employees. Generally, this creates a better customer experience for you.
6. Technical Support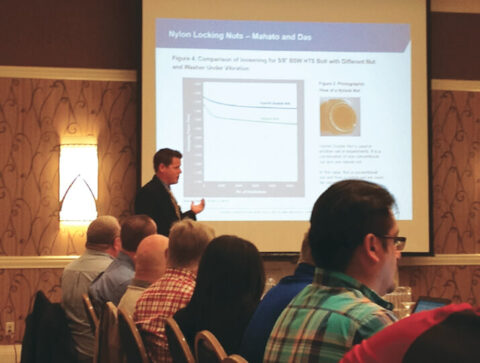 Plastic material selection, plastic part design, and failure analysis can be complex subjects. It's especially true for customers who are unfamiliar with polymers.
Although some manufacturers have technical support engineers on staff, it's often a limited resource. It can be difficult to identify the right person and connect with them for timely answers.
When selecting a plastic stock shapes supplier, it's important to choose a company that has in-house technical support with experts who can provide quick answers about a broad range of plastic material and design issues.
Some distributors, such as Curbell Plastics, engage in thought leadership activities such as:
7. Multiple Sales Channels
Depending on the complexity or dollar value associated with a particular transaction, you may prefer:
Transacting business online
Buying via telephone
Meeting with a supplier face-to-face
Select a plastic stock shapes supplier who makes it easy to do business in the way that best suits your needs.
Remember, it's important to select a financially stable plastic supplier who supports your business with quality products and services, offers multiple channels for transacting business, and provides technical support when required. When in place, the result is a true buyer-supplier partnership that allows your company the freedom to grow.
Curbell Plastics is a member of IAPD Internal Association of Plastics Distributors.
Not sure which materials best fit your needs?
Our experienced sales and technical teams are available to assist you with material selection challenges.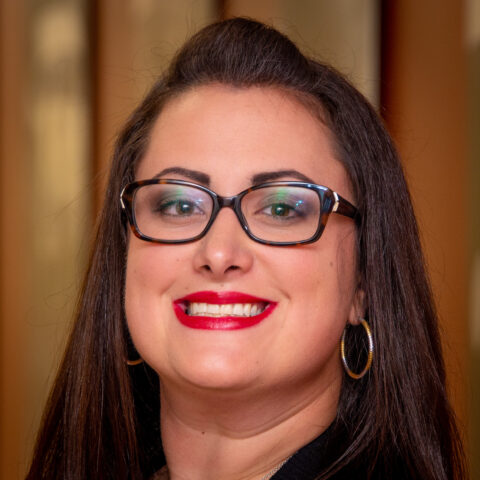 Have a Question?