Curbell Plastics Releases KYDEX® Thermoplastics for Medical Applications Material Guide
Designers of medical equipment do not have to choose between pleasing aesthetics or chemical resistance and durability any longer
Orchard Park, N.Y., April 21, 2020
Curbell Plastics, Inc., one of the nation's top suppliers of plastic sheet, rod, tube, tapes, and fabricated parts, published a new resource, KYDEX® Thermoplastics for Medical Devices, Diagnostic Equipment, and Medical Furniture Material Guide.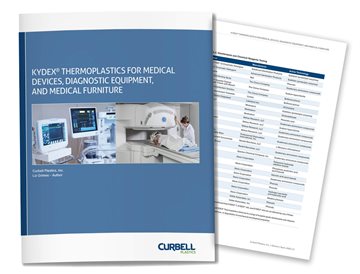 Hospitals regularly and thoroughly disinfect equipment between uses, and the recent pandemic has increased plastic medical equipment and device exposure to harsh disinfectants and cleaning agents. Facilities can expect to see their equipment begin to crack and break at an accelerated rate as the use of aggressive disinfecting agents compromise the structural integrity of plastic ventilator housings, hospital beds, and even hallway rail guards. KYDEX® Thermoplastics have a unique blend of polymers that provide medical device and equipment manufacturers the desired physical durability against brittleness or discoloration from continuous chemical contact and wipe down schedules' healthcare facilities have implemented to stop the spread of the novel coronavirus.
KYDEX® Thermoplastics help hospitals fight the spread of infection through their anti-microbial chemical nature. Most plastics use additive plasticizers that provide a nutrient source for microbial growth, however KYDEX® Thermoplastics do not include plasticizers in their chemical makeup. Both bacterial growth and fungal growth testing showed no growth in KYDEX® Thermoplastics.
Additionally, KYDEX® sheet offers medical device manufacturers and hospital equipment providers with exceptional thermoforming capabilities in order to produce detailed part geometries. Products that are traditionally injection molded are often capable of being thermoformed with KYDEX® Thermoplastics. KYDEX® sheet forms to deep draws, creating a more consistent product than other thermoplastics, and often resulting in fewer rejected parts.
Curbell's Senior Business Development Manager, Liz Grimes, authored the new material guide to educate designers and manufacturers of medical equipment about the advantages of KYDEX® Thermoplastics for today's challenging medical environment and application requirements. "KYDEX® sheet is inherently anti-microbial and chemically resistant, making it the material of choice for medical equipment housings." Grimes said.
In addition to the cleanability and forming characteristics of KYDEX® Thermoplastics, the material guide highlights a few other areas where KYDEX® sheet excels including:  color and texture availability, and color throughout sheet for better aesthetics over a longer product life to meet the new hospital and patient expectations due to the Affordable Healthcare Act reimbursement changes.
To download a complimentary copy of the new material guide, click here.
About Curbell Plastics, Inc.
Curbell Plastics grew into one of the nation's top plastic materials suppliers by investing for the long term and focusing foremost on the needs of its customers — a strategy that has set the company apart since its founding in 1942.
Curbell supplies performance plastics — durable and lightweight materials that minimize energy consumption and add value to countless commercial and industrial applications — to thousands of businesses, entrepreneurs, Fortune 500 companies, and government agencies. The company also offers plastic film, adhesives, sealants, tapes, prototyping and tooling materials, and fabricated plastic parts. Its innovative services include a nationwide team of material experts to help customers solve engineering and application challenges.
Curbell Plastics, a privately held subsidiary of Curbell, Inc., has 21 locations nationwide and is based in Orchard Park, New York. It has ISO 9001 certification for nine of its locations and its corporate headquarters, and it maintains ITAR and EAR compliance company-wide.
MEDIA REQUESTS
Beth Summers
Curbell Plastics, Inc.
716-667-3377 x7439


[email protected]
Not sure which materials best fit your needs?
Our experienced sales and technical teams are available to assist you with material selection challenges.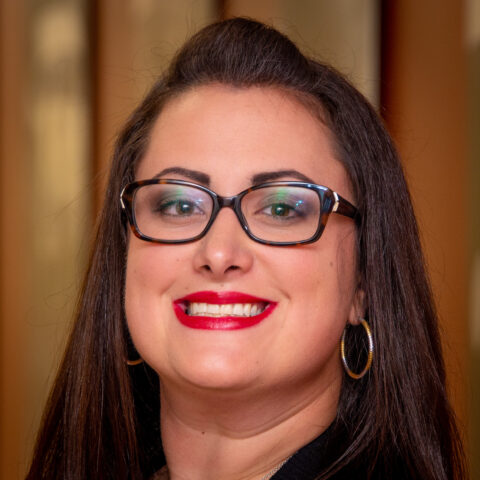 Have a Question?