PTFE Tapes for Window Manufacturing Heat Sealing Applications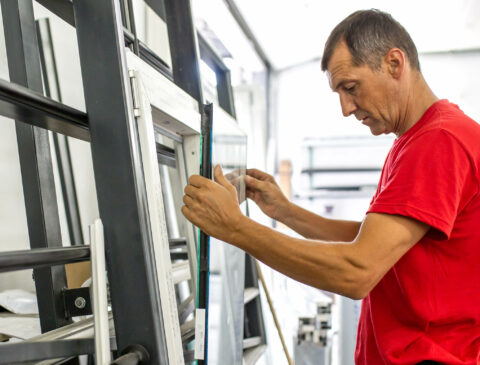 High quality window and door manufacturers use industrial heat sealing fusion welders for vinyl production to create a permanently sealed seam. Using heat and pressure to seal one thermoplastic to another, manufacturers use weld platens to fuse vinyl (PVC) lineals in automated two- and four-point welders. This process produces strong corners and waterproof seals in frames and sashes, unlike economical vinyl windows that use mechanically joined corners that can be prone to leak or fail.
To prevent PVC build up on the platens, they are wrapped in PTFE (polytetrafluoroethylene) tape. Once the tape's service life is up, it's peeled off and replaced, but a low-quality adhesive can demand equipment downtime in order to clean residue from the platen.
To reduce production down time--and much to the relief of fusion welder operators--window manufacturers switched to a PTFE tape with a silicone adhesive that removes cleanly without leaving behind a residue.
PTFE tapes, or window welding paper/tape, as they're also commonly referred to, provide a high temperature nonstick surface for high heat applications.
When used for fusion welding applications, the PTFE tape is wrapped around the welding platens of 2- or 4-point fusion welders. The fiberglass tape effectively conducts the heat to the PVC material and the heated vinyl lineals easily release from the PTFE coated surface. When the tape's useful service life is up, the silicone adhesive removes cleanly from the platens and allows for quicker turnaround than the scheduled downtime it takes for platen cleanings.
Excellent material performance and consistent quality keep operations running smoothly. For these reasons, Saint-Gobain Performance Plastics is the preferred PTFE tape provider for Curbell Plastics. We maintain a strong inventory of Saint-Gobain PTFE tapes for immediate shipping and our vendor relationship has ensured manufacturer accountability.
Here we'll share a high level overview of Saint-Gobain PTFE tapes and look at the specific high heat tape properties that matter to manufacturers.
Why PTFE Tape for Heat Sealing Applications?
High Temperature Resistance
Manufacturers are always striving for higher welding temperatures. PTFE tapes can deliver that level of performance.
PTFE tapes begin as a woven fiberglass fabric passed through a PTFE coating. The PTFE is dispersed onto the fabric and after a few passes creates a slick, nonstick surface. The tapes' adhesive is a high temperature silicone with a clean release. The combination of PTFE, fiberglass, and the high temperature silicone adhesive allows the dimensionally stable tapes to perform in continuous temperatures up to 500°F.
Because of these properties, PTFE tape is not only used in fusion welding, but in other heat sealing applications like blister formation and form-fill-seal equipment. The high temperature capabilities and nonstick properties make it an excellent release surface in the composite aircraft industry as well.
Adhesion (or lack thereof)
Silicon adhesive has better performance at higher temperatures and is usually the preferred choice for window and door manufacturers. For fusion welders that have platens equipped with mechanical fasteners, PTFE fabrics are available. Fabrics offer the same superior nonstick properties and dimensional stability, but lack the adhesive coating.
Durability
The PTFE and fiberglass fabric combination results in a dimensionally stable tape that is resistant to tears, punctures, abrasion, and wear.
However, as the tape is used in heat sealing applications, the concomitant wear removes that layer of PTFE and the fiberglass fabric is exposed. The performance suffers and the material is replaced with fresh tape. The rate of tape replacement differs between manufacturers, dependent on a variety of factors such as output, operating temperatures, and the operator's personal preference.
Curbell Plastics supplies a variety of premium PTFE tapes with enhanced qualities to increase durability for demanding applications, so which are the best for window and door manufacturers?
PTFE Tape Product Line Overview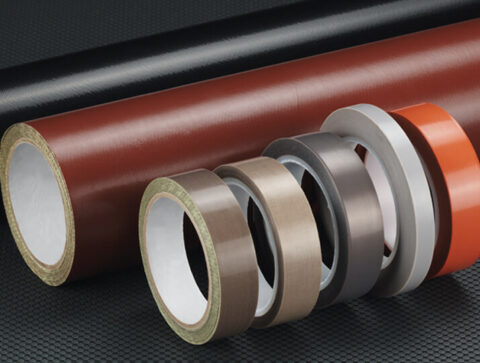 The following PTFE tapes provide superior nonstick surfaces and allow equipment to work smoothly and efficiently. CHR® plastic heat sealing tapes have been designed to provide high speed durability and a long life at high temperatures.
CHR® SG25 – Standard Grade fiberglass PTFE tape. This grade combines a standard weight of PTFE with fiberglass fabric. SG25 is available in 3, 5, 6, and 10 mil thicknesses and widths from ¼ inch to 39 inches wide. Standard roll length is 18 or 36 yards long.
CHR® Premium SG05 – Premium Grade fiberglass PTFE tape. The ultimate in fiberglass quality grade, SG05 is constructed from plied yarns of fiberglass, affording more strength and greater impact absorption. SG05 is available in 3, 5, 6, 10, and 14 mil thicknesses and widths from ¼ inch to 39 inches wide. Standard roll length is 18 or 36 yards long.
CHR® CHEMLAM® SGC6 – Copper tape is the ultimate performer. It is constructed from PTFE film laminated to Saint-Gobain's a fiberglass cloth. These tapes offer up to 30% greater life in applications compared to multi-dipped fabric due to uniform thickness and the use of pinhole-free PTFE film as the sealing surface. SGC6 is available in 6 mil thicknesses and widths from ¼ inch to 37 inches wide. Standard roll length is 18 or 36 yards long.
Selecting the Right PTFE Tape
There's not a one-size-fits-all PTFE tape for vinyl window heat sealing applications. Successful material performance depends on a variety of factors that are not equal among all manufacturers. These include machinery equipment, set ups, and user operations. Factories that produce 100 windows a week will have a different successful application experience than factories producing 100 windows a day.
This article provides general guidelines and is intended for informational purposes only. Because every situation is unique, many factors must be considered when selecting a material. It is the reader's responsibility to conduct his or her own research and make his or her own determination regarding the suitability of specific products for any given application.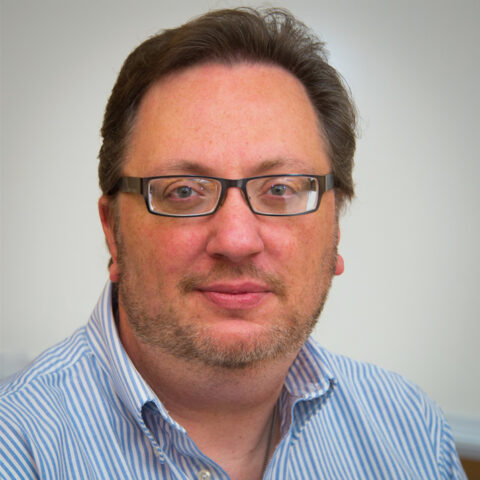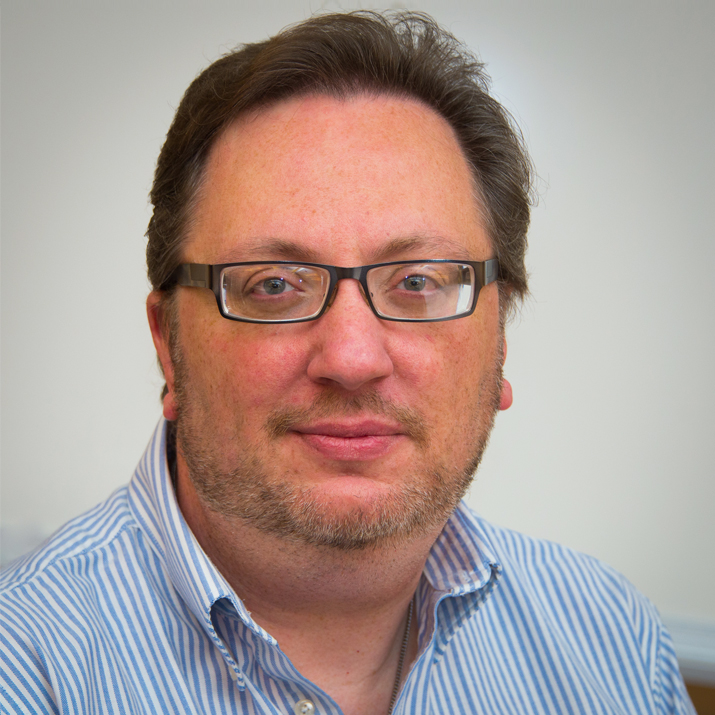 About the author
Michael Blauser, Inside Sales Manager Films & Tapes for Curbell Plastics, leads company wide sales and customer service for tapes, fabrics, and belts.
He brings over 25 years of tape, sales management, and industrial experience— along with extensive application familiarity to help customers across countless markets with material selection. Contact Mike.
Not sure which materials best fit your needs?
Our experienced sales and technical teams are available to assist you with material selection challenges.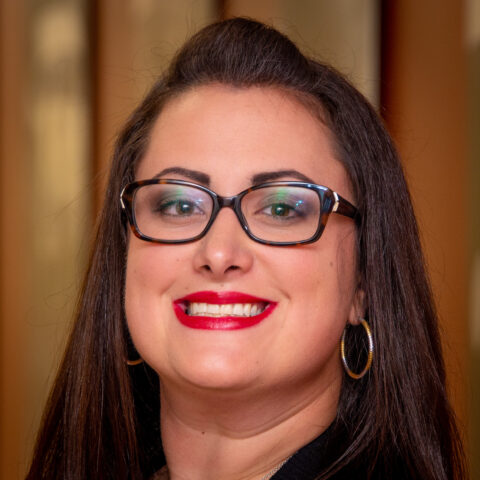 Have a Question?