Urethane Casting Resins
Soft to rigid elastomers for tooling, low-volume production, and prototyping
About Urethane Casting Resins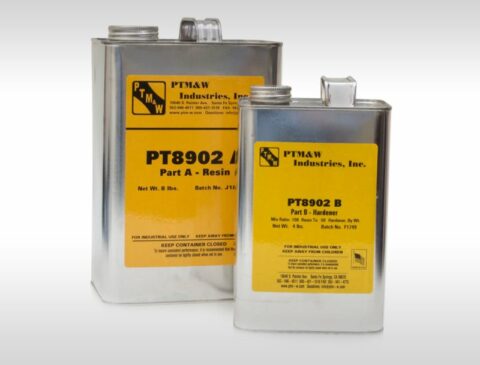 PTM&W urethane casting products are two-part systems designed for tooling and production and prototyping applications. Durometers range from 40 Shore A to 85 Shore D.
Urethanes for tooling are grouped into 5 categories divided by hardness and related end uses.
Soft urethane elastomers for tough, flexible tooling and molds are generally 50 Shore A Hardness and under, and are ideally suited for applications such as bumpers, pads, and flexible molds or soft parts where a high degree of flexibility & toughness is required. Their relatively high tensile strengths make them good performers for masking or holding fixtures where the tooling needs to be stretched to apply and remove.
Mid-range hardness urethanes for high strength tooling and molds are tough elastomeric urethanes that are generally in the 60 - 80 Shore A hardness range. They perform very well in light metal forming dies such as brake form pads. Their slightly tougher nature, compared to softer materials, makes them ideal for applications such as very tough high strength flexible molds, and they produce durable, abrasion resistant shapes and parts, cutting pads, fixtures, and flexible parts.
Hard elastomeric urethane tooling materials range in hardness from Shore A 90 to Shore D 60, and are work horse metal forming materials. They are also used extensively in the foundry, where they are capable of outlasting metal patterns in many applications. Shore A 90 and Shore A 95 urethane systems are harder flexible elastomers with very tough cured properties that make excellent metal forming tooling and are useful in many other demanding industrial applications. Forming dies, die springs, stripper pads, patterns, gears, and tough parts are all applications in which these hard elastomers excel. Shore D 60 urethane systems are exceptionally tough, hard elastomers, that have cured characteristics which make them well suited for some very demanding industrial uses.
Rigid urethane elastomers are very hard systems (75 Shore D and harder), are plastic-like in appearance, yet provide the inherent toughness and durability of engineering elastomers. They work very well in tooling applications such as patterns, molds, and fixtures. They are ideal for the fabrication of high strength rigid parts such as seals, bushings, and prototype items.
REPLICAST fast setting tooling urethanes are a line of products consisting of hard, rigid, fast setting general purpose urethane systems for the rapid production of temporary and short-run tooling, various jigs and fixtures, as well as rigid, durable shapes and parts.
Formulations vary by manufacturer, brand, and grade. Ask your Curbell Plastics representative for more specific information about an individual option or brand.
Urethanes for Production and Prototyping
The epoxy and polyurethane products listed in this section combine ease of handling with superior cured physicals to provide production and prototype parts with many beneficial properties. The proper choice from these products will allow the user to duplicate the properties of a number of engineering plastics with low-cost tooling in a very short time. They cover a broad range of applications, and include high performance materials with outstanding properties and toughness, materials for clear casting, and those with excellent fire retardant systems. A few of these products are certified to the UL 94 V-0 flame retardant specification, and our PT8902 is certified to USP Class VI requirements.
This Product Line Consists of The Following Types of Products:
High impact and clear systems
Materials for hand-cast and vacuum cast applications
Twin-tube and machine dispense materials
Fire retardant rigid systems for production and prototypes
Flexible urethanes for production and prototype uses
TOOLING URETHANE CASTING RESIN OPTIONS
Mid-Range Hardness Urethanes
Hard Elastomeric Urethanes
Rigid Urethane Elastomers
REPLICAST Fast-Setting Urethane Tooling System
PRODUCTION AND PROTOTYPING URETHANE OPTIONS
High-Impact and Clear Materials
Materials for Machine Dispense and Hand Pour Applications
Flexible Urethane Systems for Prototype Parts
Tech Tip– Generally, with polyurethane elastomers, full properties are developed in 7 days at room temperature (75°F). Temperatures below 75°F will lengthen the cure time, and if the ambient temperature is below 60°F, additional heat may be necessary for proper cure. Elevated temperatures will accelerate the cure of urethanes, but care must be taken if a higher temperature is used to cure the material. Generally, the higher the curing temperature, the greater the final cured shrinkage. When heat curing for more rapid processing, to best control shrinkage, the casting should be allowed to set for 12 to 18 hours at room temperature before an oven post cure. A typical accelerated curing cycle, therefore, would be: Allow to gel on the pattern for 12 to 18 hours at room temperature (70°F to 80°F), then post cure for a minimum of 8 hours at 150°F to 165°F and allow to cool before demolding.
We're Here to Help
Can't find what you need? Have a technical question?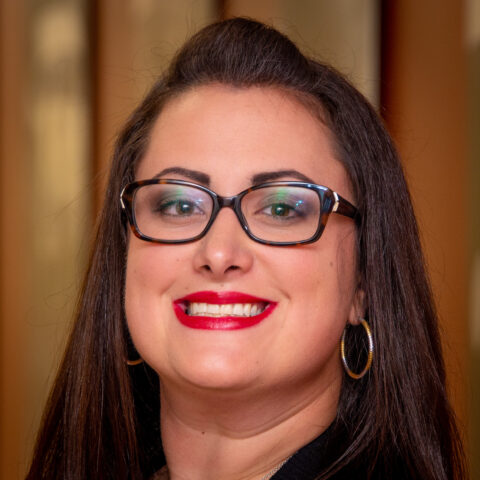 Have a Question?