CurbellPlastics.com
Terms of Use
Welcome to curbellplastics.com (the "Site"), a website maintained by Curbell Plastics, Inc. ("Curbell"). We welcome you to browse through our Site and see the vast array of materials and services that we have to offer. These Terms of Use is a legal agreement between you and Curbell. These Terms of Use and Curbell's Privacy Statement govern your use of this Site, any mobile applications, and any features, services and content that we offer through such Site or mobile application.
Acceptance
By using this Site or any mobile application, you acknowledge you read, understand and agree to be bound by these Terms of Use and Curbell's Privacy Statement,  and that you agree to comply with all applicable laws and regulations. If you do not agree with these Terms of Use or Curbell's Privacy Statement, you should not use this Site or any related mobile applications. Any use of the Site or related mobile application by you conclusively indicates that you reviewed and agreed to these Terms of Use.
Purchases 
These Terms of Use govern your access to the Site. If you use the Site to purchase products from Curbell, such purchase will also be governed by the Terms and Conditions of Sale applicable to such purchase.
For each order and as part of the Account registration process (if you choose to register), you must provide current, accurate identification, contact, and other information that may be required as part of the order process (or to keep your Account information updated if you registered your Account).
If you register your Account, you shall not: (i) select or use as a username a name of another person with the intent to impersonate that person; (ii) use as a username a name subject to any rights of a person other than you without appropriate authorization; or (iii) use, as a username, a name that is otherwise offensive, vulgar or obscene. You are responsible for maintaining the confidentiality of your Account username and password and are solely responsible for all activities that occur on your Account. You must notify us immediately of any breach of security or unauthorized use of your Account.  We will not be liable for any loss or damage from your failure to maintain the security of your Account username and password. We reserve the right to refuse to sell to any person or terminate an existing order at any time without notice for any reason if we suspect fraudulent or unauthorized access to your Account. You will have the ability to delete your Account through a request made by email to Curbell.
Site Content 
Any content contained on the Site ("Content") is subject to change without notice. YOU SHOULD INDEPENDENTLY EVALUATE THE ACCURACY OF ANY CONTENT AVAILABLE THROUGH THIS SITE AND THE FITNESS AND USEFULNESS FOR YOUR PARTICULAR PURPOSE AND NEEDS. All right, title, and interest in any Content belongs to Curbell. You may access and use any Content for any legitimate business purpose; provided, however, that you may not use the Site or any Content for any purpose prohibited by Curbell (as determined by Curbell in its sole discretion). Any access or attempt to access other areas of any computer equipment on which the Site is located or other information contained on such computer equipment for any purpose is prohibited.  Products are subject to change without notice. Curbell does not guarantee that products listed online will be available at the time of your order. All Content on the Site is subject to the disclaimers below.
Intellectual Property Rights 
The Site' Content contains trademarks, service marks and other intellectual property (including but not limited to software, audio, video, text and photographs) owned by Curbell as well as trademarks and service marks which are the property of third parties. All Curbell owned trademarks,  service marks and other intellectual property rights in any Content shall at all times remain the property of Curbell, and all third party trademarks and service marks shall at all times remain the property their respective owners. Curbell owns all copyrights and other intellectual property rights in any Content. Access to the Site does not give you a right to copy or use any intellectual property of Curbell or others including without limitation distribution, reproduction, modification, display or transmission of such intellectual property. You agree that you will not use any robot, spider, other automated device, or manual process to monitor or copy any Content from the Site. You may only use such intellectual property as authorized in writing by Curbell or the third party owners of such intellectual property.
Copies 
Curbell authorizes you to make a single copy of any Content for your learning about any services or products of Curbell. Except as set forth in the preceding sentence, you are not authorized to copy, display, distribute, download, modify, print, store, transmit, or use any Content.
User Conduct
You are authorized to use this Site and to view the linked web pages solely for legitimate business purposes to access the Content provided by Curbell. Any access or attempt to access to any other areas or other information contained on the system for any purpose is strictly prohibited. By using this Site, you agree not to disrupt or interfere with the security of this Site.
Privacy Statement
You agree that Curbell may collect, use, and in limited circumstances disclose personal information about you collected in the course of our relationship in the manner identified in our Privacy Statement on the Site. Such use includes using data to fill your requests and orders, and providing you with information about products and services. We reserve the right to change our Privacy Statement at any time.
Disclaimer; No Warranty
Unauthorized use is strictly prohibited. All trademarks, service marks and logos used herein are property of their respective owners. All rights hereto are retained by Curbell and any third party owners of such rights. All statements, technical information and recommendations contained in this publication are for informational purposes only. Curbell does not guarantee the accuracy or completeness of any information contained herein and it is the customer's responsibility to conduct its own review and make its own determination regarding the suitability of specific products for any given application. UNLESS SPECIFICALLY STATED IN WRITING BY CURBELL, NO ADVICE OR INFORMATION, WHETHER ORAL OR WRITTEN, OBTAINED BY YOU FROM CURBELL OR THROUGH THE SITE SHALL CREATE ANY WARRANTY.
YOU AGREE THAT THE USE OF THIS SITE AND ITS CONTENT IS AT YOUR SOLE RISK.
THE SERVICES AND CONTENT ARE PROVIDED "AS IS", "AS AVAILABLE" AND WITHOUT WARRANTY OR REPRESENTATION OF ANY KIND, EXPRESS OR IMPLIED, INCLUDING, BUT NOT LIMITED TO, THE IMPLIED WARRANTIES OF TITLE, NON-INFRINGEMENT, MERCHANTABILITY AND FITNESS FOR A PARTICULAR PURPOSE, AND ANY WARRANTIES IMPLIED BY ANY COURSE OF PERFORMANCE OR USAGE OF TRADE, ALL OF WHICH ARE EXPRESSLY DISCLAIMED. CURBELL, AND ITS DIRECTORS, EMPLOYEES, AGENTS, SUPPLIERS, PARTNERS AND CONTENT PROVIDERS DO NOT WARRANT THAT: (I) ANY USE OF THE SITE OR ACCESS TO ANY CONTENT WILL BE UNINTERRUPTED, ERROR FREE, SECURE OR AVAILABLE AT ANY PARTICULAR TIME OR LOCATION; (II) ANY DEFECTS OR ERRORS WILL BE CORRECTED; (III) ANY CONTENT OR SOFTWARE AVAILABLE AT OR THROUGH THE SITE IS FREE OF VIRUSES OR OTHER HARMFUL COMPONENTS; (IV) ANY CONTENT IS ACCURATE, CORRECT, OR COMPLETE; OR (V)  THE RESULTS OF USING THE SITE WILL MEET YOUR REQUIREMENTS OR EXPECTATIONS. FURTHERMORE, CURBELL DISCLAIMS ANY WARRANTY OR REPRESENTATION THAT CONFIDENTIALITY OF INFORMATION TRANSMITTED THROUGH THE SITE WILL BE MAINTAINED.
YOUR USE OF THE SITE IS SOLELY AT YOUR OWN RISK. SOME STATES DO NOT ALLOW LIMITATIONS ON IMPLIED WARRANTIES, SO THE FOREGOING LIMITATIONS MAY NOT APPLY TO YOU.
Furthermore, while Curbell endeavors to ensure that the Site operates reliably and consistently, Curbell does not warrant that the Site will operate uninterrupted without any faults. Curbell does not guarantee that any content will be made available on the Site. Curbell reserves the right to, but do not have any obligation to, (i) remove, edit or modify any content in our sole discretion, at any time, without notice to you and for any reason, or for no reason at all and (ii) to remove or block any content. Curbell is not responsible for any losses suffered by you as a result of any interruption of the Site, or suspension of your access to the Site.
Third Party Links or Services 
Our Site may provide links to third party websites not maintained by Curbell. Curbell shall not be responsible in any way for the content, functions, accuracy, legality, appropriateness or any other aspect of such other websites. Curbell provides such links only as a convenience to you, and the inclusion of any link to any such websites does not imply an endorsement, sponsorship, or recommendation by Curbell of such other website.  When you access third party resources on the Internet, you do so at your own risk. You acknowledge and agree that Curbell shall not be responsible or liable, directly or indirectly, for any damage or loss caused or alleged to be caused by or in connection with the use of or reliance on any such content, goods or services available on or through any such other website.
Information Provided
Except for fabricated part or component drawings or specifications that may be covered under a separate confidentiality agreement among you and Curbell, all comments, graphics, ideas, and other information provided by you to Curbell through the Site will become the property of Curbell without any compensation to you. To the extent you are requested to provide any information to Curbell while using the Site, you agree, represent and warrant that such information will be accurate and complete in all respects.
Information Collected
Curbell collects information when you contact us or respond to the surveys, questionnaires or applications we make available. If you e-mail us, you are voluntarily releasing information to us. If you answer questions we have placed on the Site, you are also voluntarily releasing that information to us. (You may decide not to answer any questions; if you do, you may still continue your visit, but we may elect not to provide you the related services or features). All computer-generated information, such as your e-mail address, may be used or shared pursuant to our Privacy Statement.
Direct Marketing
As provided for in our Privacy Statement, Curbell may use all information collected at this Site for direct marketing purposes including sharing such information with Curbell suppliers and co-marketing partners unless you specifically request that it not be used for that purpose.
Misuse of Information
As provided for in our Privacy Statement, Curbell will use reasonable precautions to protect any information provided by you to Curbell through the Site from misuse. However, Curbell does not represent, warrant or guaranty that any such information is secure from misuse, and Curbell will not have any liability to you for any misuse of such information.
Limitation on Liability
CURBELL WILL NOT BE LIABLE FOR ANY DAMAGES INCURRED BY YOU UNDER ANY CONTRACT, TORT, STRICT LIABILITY, NEGLIGENCE OR ANY OTHER LEGAL OR EQUITABLE THEORY IN CONNECTION WITH YOUR USE OF THE SITE OR ANY CONTENT OR ANY OTHER MATTER RELATING TO THE SITE OR ANY CONTENT (INCLUDING, BUT NOT LIMITED TO, ANY LOSS OF INCOME, LOSS OF PROFITS, LOSS OF CONTRACTS, LOSS OF DATA, COST OF PROCUREMENT OF SUBSTITUTE GOODS OR SERVICES, OR FOR ANY INDIRECT, INCIDENTAL, EXEMPLARY, SPECIAL, PUNITIVE, COMPENSATORY OR CONSEQUENTIAL LOSS OR DAMAGE OF ANY KIND (HOWSOEVER ARISING)), EVEN IF THE POSSIBILITY OF SUCH DAMAGES COULD HAVE BEEN FORESEEN BY CURBELL.
Indemnification
You will defend, indemnify, and hold harmless Curbell, its affiliates and each of their respective employees, contractors, directors, suppliers and representatives from all liabilities, claims, and expenses, including reasonable attorneys' fees, that arise from or relate to your use or misuse of the Site or any Content, your violation of these Terms of Use, or infringement by you, or any third party using your Account or identity, of any intellectual property or other right of any other person or entity. We reserve the right to assume the exclusive defense and control of any matter otherwise subject to indemnification by you, in which event you will assist and cooperate with us in asserting any available defenses.
Termination and Modification
Curbell may at any time terminate the Site or modify any Content without notice to you and without any liability to you for such termination or modification.
International Users
This Site is controlled, operated, and administered by Curbell from within the United States. Curbell makes no representation that this Site is available for access or use at other locations outside the U.S. However, any access or use from outside the U.S. is still subject to these Terms of Use. Access to this Site is expressly prohibited from territories where this site or any portion thereof is illegal. You agree not to access or use any information or materials displayed on this Site or sell or export any products purchased through this Site in violation of U.S. export laws and regulations, or in violation of any laws or regulations in the country from which you are accessing this Site.
Certain plastics, industrial film, adhesives, sealants, tooling materials, fabricated parts, and their related technology, are controlled for export by the U.S. Government and may require an export license prior to shipping overseas. The specific end-user and country of ultimate destination may affect export licensing requirements and processing. By purchasing certain plastics, industrial film, adhesives, sealants, tooling materials, fabricated parts, and their related technology from Curbell, you agree to comply with all U.S. export laws and regulations related to these products. For more information on the types of regulations that may apply, please visit the website of the Bureau of Industry and Security.
Notices
Any notice sent by you to Curbell will be effective upon actual receipt by Curbell. Curbell may send notices to you through e-mail, regular mail, or a posting on the Site. Any such notice will be effective upon receipt by you in the case of e-mail or regular mail or upon posting in the case of such notice being posted on the Site.
Miscellaneous
These Terms of Use (a) may be amended by Curbell at any time without notice to you, (b) inure to the benefit of and are binding upon you and Curbell and each of your and Curbell's successors and assignees, except that you may not assign any of your obligations under such terms without first obtaining the written consent of Curbell, (c) shall be governed by, and interpreted and enforced in accordance with, the internal law of the State of New York, without regard to principles of conflict of laws, and (d) constitute the entire agreement between you and Curbell with respect to the subject matter of this Agreement, and supersede all prior oral and written proposals, representations, understandings and agreements. You and Curbell will submit any dispute relating to the Site, any Content or these terms and conditions exclusively to a federal or state court located in the county of Erie, New York and consent to its being a proper venue for such dispute. Whenever possible, each provision of these Terms of Use shall be interpreted in such a manner as to be enforceable under applicable law. However, if any provision of these Terms of Use shall be deemed unenforceable under applicable law by a court having jurisdiction, such provision shall be unenforceable only to the extent necessary to make it enforceable for the maximum protection of Curbell, without invalidating the remainder of such provision or any of the remaining provisions of this Agreement.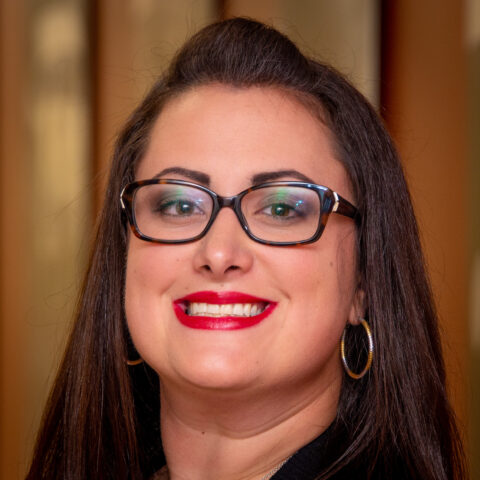 Have a Question?