EPA Again Honors Curbell for Sustainability Leadership
Fourth-straight WasteWise Award reflects major commitment to environmental stewardship
Orchard Park, N.Y., July 9, 2019
For the fourth consecutive year, Curbell Inc. received a WasteWise Award from the U.S. Environmental Protection Agency. The honor recognizes Curbell and its two core businesses — Curbell Plastics, one of the nation's top-five distributors of performance plastics, and Curbell Medical, the premier manufacturer of hospital room signaling devices and related accessories — for "outstanding leadership in waste prevention and diversion."
Curbell has been an EPA WasteWise partner since 2008, and an award winner since 2015. Membership requires annual demonstration, with quantitative data, of how the organization reduces waste, practices environmental stewardship, and incorporates sustainable materials management into its waste-handling processes.
Leading by Example
The recent honor marks the fourth consecutive year Curbell has won not only a WasteWise Award from the EPA, but also an Environmental Excellence Award from the International Association of Plastics Distribution (IAPD).
"We're proud to receive continued recognition for our environmental efforts from organizations like the EPA, the top professional association in the performance plastics industry, and other groups," said Mark Shriver, Curbell's Director of Safety and Environmental Affairs. "It means a lot because across our company, at all levels, our people are engaged in recycling and waste reduction. It's part of our culture here. But the most important thing for us is to demonstrate to other companies that focusing on sustainability isn't a costly burden — that, in fact, it can bring significant economic benefits. We want to lead by example, and we'll keep investing in these efforts. Hopefully it contributes to the conversation nationally and helps make the business case for environmental responsibility."
Curbell Plastics prevents more than 90 percent of plastic scrap from going to landfills and instead recycles or repurposes the materials. In some cases, scrap is donated to vocational schools so students can learn machining and fabrication techniques or to colleges and nonprofits for specific projects. Curbell Plastics also accepts scrap from its customers for recycling or repurposing.
Making a Difference — Locally and Nationally
The 2018 WasteWise Awards salute the 2017 calendar year efforts of WasteWise member organizations. That year, Curbell introduced single-stream recycling at its two Orchard Park, New York facilities, including its corporate headquarters, which was already a zero-landfill facility. The implementation of single-stream recycling helped Curbell divert over 2.2 million pounds of waste from landfills in 2017 and generate more than $130,000 in profits, underscoring the business benefits of focusing on sustainability.
In another example, Curbell practically eliminated waste while completing a comprehensive lighting overhaul that year at its corporate headquarters — one of 10 such relighting projects completed thus far. The company estimates it saves 180,000 kWh and $18,000 annually as a result of replacing all fluorescent bulbs at its headquarters with more energy-efficient LEDs. During this project, Curbell donated over 1,000 replaced lightbulbs to Orchard Park High School, recycled all metals and wiring, and donated chrome-plated troffer lenses for reuse.
Other highlights from 2017 include:
Many Curbell Plastics branches donated scrap material to high school and college science students for use in robotics education, including in Western and Central New York, Ohio, Virginia, Texas, and California.
Curbell's Accounts Receivable Department went paperless and replaced over 20,000 paper folders with online resources.
The company also formed a Green Team, an interdisciplinary group focused on engaging all employees in waste reduction and recycling through educational and logistical support.
About Curbell Plastics
Curbell Plastics grew into one of the nation's top-five plastic materials suppliers by investing for the long term and focusing foremost on the needs of its customers — a strategy that has set the company apart since its founding in 1942.
Curbell supplies performance plastics — durable and lightweight materials that minimize energy consumption and add value to countless commercial and industrial applications — to thousands of businesses, entrepreneurs, Fortune 500 companies, and government agencies. The company also offers plastic film, adhesives, sealants, tapes, prototyping and tooling materials, and fabricated plastic parts. Its innovative services include a nationwide team of material experts to help customers solve engineering and application challenges.
Curbell Plastics, a privately held subsidiary of Curbell, Inc., has 18 locations nationwide and is based in Orchard Park, New York. It has ISO 9001 certification for nine of its locations and its corporate headquarters, and it maintains ITAR and EAR compliance company-wide.
MEDIA REQUESTS
Beth Summers
Curbell Plastics, Inc.
716-667-3377 x7439


[email protected]
Not sure which materials best fit your needs?
Our experienced sales and technical teams are available to assist you with material selection challenges.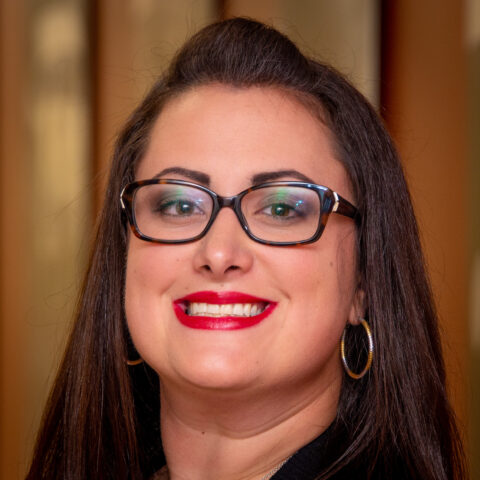 Have a Question?