Curbell Plastics Aids in Creation of New "Weather Machine"
Orchard Park, N.Y., August 23, 2022
Curbell Plastics, Inc., one of the nation's top suppliers of plastic sheet, rod, tube, tapes, and fabricated parts, is pleased to be part of the "Weather Machine", Western New York Meteorologist Andy Parker's popular invention and teaching tool for students.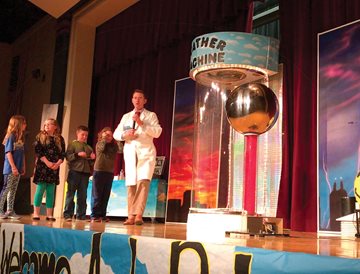 "The Weather Machine demonstrations are meant to inspire the scientist and inventor in each student," said Parker, with the purpose of getting the next generation interested in weather and science.
The Weather Machine is built using a large polycarbonate sheet, donated by Curbell Plastics, that's bent and fits into a frame creating a clear tube inside allowing actual weather simulations to be created from tornadoes and lightning to snowstorms. Students can reach in and touch a tornado, for example, to feel the air and the vortex, without fear. Parker designed the Weather Machine for children in grades K-6, but it creates a sense of wonder and awe at any age.
Parker began this project by creating "desktop" sized weather experiments for single classroom presentations, but realized their popularity with the students and teachers meant he needed to create one larger demonstration piece that could be used to engage hundreds of students in an auditorium at one time.
Among the requirements, the demonstration piece had to be clear from all angles, with no obstructed views; lightweight, so it could be moved quickly and easily for set up and take down, and durable enough to last for numerous presentations.
Having to take time off during COVID gave Parker a chance to re-engineer the Weather Machine, and think about how he could improve it. Version 2.0 of the Weather Machine, which is being readied for the upcoming school year, is created using a thinner sheet of polycarbonate, making it lighter in weight with greater optical clarity. Curbell worked with Parker to select a polycarbonate sheet that would still perform under the conditions it was exposed to yet would be easier to bend for the curved machine wall shape.
About Curbell Plastics, Inc.
Curbell Plastics grew into one of the nation's top plastic materials suppliers by investing for the long term and focusing foremost on the needs of its customers — a strategy that has set the company apart since its founding in 1942.
Curbell supplies performance plastics — durable and lightweight materials that minimize energy consumption and add value to countless commercial and industrial applications — to thousands of businesses, entrepreneurs, Fortune 500 companies, and government agencies. The company also offers plastic film, adhesives, sealants, tapes, prototyping and tooling materials, and fabricated plastic parts. Its innovative services include a nationwide team of material experts to help customers solve engineering and application challenges.
Curbell Plastics, a privately held subsidiary of Curbell, Inc., has 21 locations nationwide and is based in Orchard Park, New York. It has ISO 9001 certification for multiple locations, and it maintains ITAR and EAR compliance company-wide.
MEDIA REQUESTS
Beth Summers
Curbell Plastics, Inc.
716-667-3377 x7439


[email protected]
Not sure which materials best fit your needs?
Our experienced sales and technical teams are available to assist you with material selection challenges.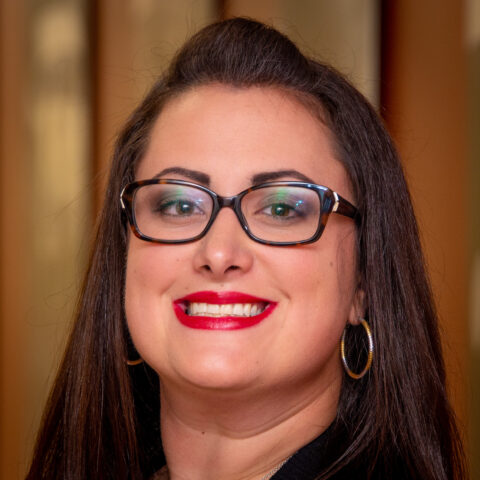 Have a Question?